Swimming is an intense sport which takes plenty of training and plenty of skill. Not only can swimming be done for fun but it is also done on a professional level, such as in the Olympics, in which it is considered a "Category A" IOC ranking, meaning it is of the most popularly watched.
Whether that be millions of people watching swimmers perform in the Olympics or families gathering to watch their kids compete, swimming is an admired sport.
However, one thing which some people may not have noticed is a swimmer's swim cap and how important they are.
Swimmers have been found to wear not one swim cap but two, and although this may seem odd there is a vital reason behind this.
Why Many Olympic Level Swimmers Wear Two Swim Caps In The Pool
It is normal to see a swimmer wearing a swim cap and you will even see some people at public pools and beaches wearing swim caps too, but when it comes to swimming on a professional level these swimmers are made to wear two swim caps.
For someone without much knowledge, the thought of wearing two caps may seem unnecessary, however this is far from the truth. There is actually a valid reason for this.
Allows Security
Wearing two swim caps instead of one makes for better security. By this, we mean that the two caps help with keeping a swimmer's goggles in place.
To do this, the goggles are placed over the outside of the first inner cap and underneath the second one.
The worst thing that can happen when swimming is for your goggles to fall off as it will ruin a swimmer's flow and sabotage their performance. Having this extra security works best.
Hair Protection
Probably the most obvious reason for using a swim cap is to protect the swimmer's hair and keep their hair away from their face.
This only truly applies to those with longer or untamed hair but is still just as important. There are even swim caps designed for long hair, With longer hair, it is definitely easy for it to get in the way of a swimmer's strokes and movements while swimming, as well as their focus, without the help of a trusty swim cap.
Just like when doing any hands-on task, it is appropriate to keep your hair out of your face. Check out the best swim caps for black hair here!
It is also beneficial to swimmers to keep their hair healthy. Swimming in chemicals constantly can have a toll on your hair.
Enhances Performance
Whilst the other two reasons are valid, this last reason is definitely the most important. Wearing two swim caps allows a swimmer's performance to be enhanced.
The two caps consist of an inner one made from latex and an outer one made out of silicone and as a professional it is very important for these materials to be accurate.
With an outer swim cap made from silicone, the cap will be able to maintain its shape and have no wrinkles – this, overall, causes less drag which enhances a swimmer's performance.
It may seem from here that the inner swim cap is not necessary, but it plays an essential role too.
The inner latex swim cap sticks to the head way better than any other material would, allowing maximum security and optimal performance.
Are There Other Ways A Swimmer Can Enhance Their Performance?
One of the classic methods swimmers use to enhance their performance is to use two swim caps, but there are many other methods to add to this list too.
Swimming takes plenty of skill and stamina and it is not a skill that everyone can do.
Some don't feel comfortable in the water whilst others don't know how to swim at all because swimming takes a lot of work.
For a professional swimmer or for those who swim competitively, they don't only need to work on their swimming techniques but need to find ways to enhance their performance.
Maintaining A Healthy Diet
For any athlete, maintaining a healthy diet is crucial for an enhanced performance.
It is important for someone who swims to fill their body up with nutritional and balanced meals in order to keep fit.
A lot of stamina is needed when it comes to swimming as this sport relies not only on technique but on speed.
The only way to be fast is to have stamina and this can only be achieved if you are eating well enough.
Don't Train Too Hard
Training is very important, but it is also important to know when enough is enough.
It is recommended to keep your training to a minimum, training for shorter lengths of times and less days a week.
Instead of training for an hour 3-4 times a week, instead train for 30-40 minutes twice a week.
You will then find that your performance will be much better as you are not overworking yourself and reserving your energy.
Always Stretch
Just like with any sport, stretching is very important as it helps you prepare and can enhance your overall performance.
By stretching, you are warming up your muscles and preparing yourself before swimming.
Not only this, but it is also a good approach to avoiding an injury. Even in the water you can get hurt as it takes a lot of muscle and joint movement.
By stretching before getting into the water, you will be preventing these injuries from occurring.
Splashing Water
You may notice that swimmers will sometimes splash water on them before a race – this is either with the pool water or by pouring water from a bottle over themselves.
This is done for many reasons, but it is mainly to keep their swimsuit in place and to get them adjusted to the temperature of the water.
By doing this, it will help to improve their swimming performance in the long run as they will not feel uncomfortable, and they will already start off well-adjusted to the water. Also, we encourage you to see our list of the top-rated swim caps to keep your hair dry as well, if that is buying factor for you.
Final Thoughts On Wearing Two Swim Caps
We hope we helped clear up and answer the question of "Why Do Swimmers Wear Two Swim Caps?", in addition to providing some bonus insight on swimming caps in general and Olympic-level swimming.
Performance is valued in swimming and the best way to enhance that is to use methods such as proper stretching, not overtraining, and possible wearing two secure swim caps when swimming in the pool.
If you are wanting to get better at swimming and be like one of the pros, be sure to follow these unique but worthwhile tips above.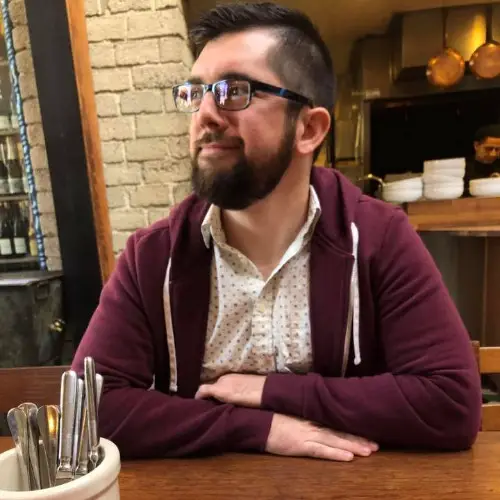 Hello, I am a writer and marketing specialist in Kansas City, MO. My love for swimming pools started as a child when I would visit my aunt & uncle's inground swimming pool on a frequent basis over the summer. Since then I have taught swimming lessons at a Boy Scout Camp, participated in the full setup, installation and maintenance of my father's inground swimming pool, as well as enjoyed constantly researching everything there is to know about swimming pools for 5+ years. I enjoy all water related sports, being part of the online swimming pool community and always learning new things!