Lazing away in a hot tub is about living in the lap of luxury, right?
And what could be more cruel than having to get up out of the bubbly warm hot tub just to keep hydrated.
But believe it or not, there are fates worse than that. Without the right equipment, you don't know whether the hot tub is safe enough to get into in the first place. Too much chlorine can be dangerous. These concerns lead our team to want to create a comprehensive list of the best hot tub accessories with reviews!
So, you need two types of hot tub accessories. One sort for your luxurious lifestyle and one sort for basic hot tub maintenance, this is true whether you own an inflatable hot tub, wooden hot tub or a inground hot hub.
In this article, we're going to show you what we believe are the best hot tub accessories around at the moment, for both categories.
But if you've only just got or ordered your hot tub, you may not be 100% sure of what is and what isn't worth getting in terms of accessories, which is why we've also put together a brief basic buying guide for you to help you along the way.
And without further ado, let's get straight into our favorite hot tub and spa accessory reviews…
Just take a look at this beautiful flame-look light…isn't it the ultimate luxury hot tub accessory?
What a way to invoke the perfect, laid back, sultry, relaxing ambience and atmosphere, watching the "flames" flicker away at night as the warm water bubbles around you.
And it's not just a lamp that you can keep near the hot tub. It's so powerfully water resistant that you can even place it directly into the water and just let it float. And if there's a splash or three, that's no problem at all.
And we haven't even got to the best part yet – it's also a fully functioning Bluetooth speaker, that can pair up with any Bluetooth device, and it will still continue to work, even when floating around in the hot tub. 
It's perfect for pairing up with the Spotify app or the YouTube Music app on your smartphone or device, and just relaxing to the beats of your favorite playlist.
You could listen to whatever floats your boat (pun intended)! Enriching classical music maybe, or maybe some Marvin Gaye?
The speaker works over Bluetooth over a distance of 85 feet, which is a pretty far reach. And it will continue to work for up to 7 hours at a time on a full charge.
The speakers can play your music at your preferred volume, and with a great distortion-free stereo sound, and impressive bass.
Meanwhile, the light itself has 3 different modes, gradient light mode, steady light mode, and an awesome simulated flame mode.
It's completely rechargeable and comes complete with a Micro USB charging cable, making it one of our favorite hot tub accessories.
Amazon occasionally has deals on this particular item, simply click on "Check price" to see if there's a deal on now.
Pros:
Looks amazing with 3 different light modes
Perfectly waterproof, with a rating of IP68
Play your favorite music at your chosen volume
Create the perfect ambience with just one accessory
Cons:
When the speaker is floating in the hot tub, your view of the flickering flame is minimal
Sale
LanSuper Bluetooth Speakers with Flame Lights, Portable Pool Speaker IP68 Waterproof Floating, Rich Bass,HD Stereo Sound,Hands-Free Wireless Hot Tub Speaker for Shower Home Spa Outdoor
【Bathing in the Fire, Unbelievable?】Can not image how can people bath in the fire, right? With the flame Bluetooth speaker, you can not only bath in the fire but also can swim in the fire. The shower speaker is the first floating flame speaker that you can use whenever you are bathing or swimming, or any water situations.
【IP68 100% Waterproof Speaker】With IP68 waterproof rating, our floating speaker can be fully immersed up to 3ft for about 2hours underwater. You will never worry the pool speaker will be damaged by water. Good as splashproof, rainproof shower speaker,waterproof speakers, beach speaker etc. No worries about weather and outdoor condition, be the Rocker on your trip.
【3 Light Modes & Bluetooth 5.0】Outdoor wireless speaker has three colors modes(Gradient Light Mode,Steady Light Mode,Simulated Flame Mode), it can not only be used as a floating pool speaker, party speaker,beach speaker, but also used as a table lamp,night light, mood light even hot tub lights. Bluetooth 5.0 technology provides our pool Bluetooth speaker 85ft wireless range and efficient connection to Bluetooth cell phone or devices.
【True Stereo Sound & Amazing Bass】This portable Bluetooth speaker is able to releasing surprisingly room-filling loudness and crystal clear sound with impressive bass through a high-performance driver. The flame wireless speaker offer up to 7 hours playtime after full charging.
【What's Included & Customer Service 】A Pool Bluetooth speaker, a Micro USB charging cable, a quick start guide. We will spare no effort to provide the best service to every customer, feel free to contact us when you meet any problem.
Why not keep a range of snacks and drinks at hand in the hot tub, with this handy buffet tray?
The tray is inflatable and doesn't take long to inflate, and it has 9 deep holes for stashing literally anything that you might want to take into the hot tub with you.
The dream would be to have all these drinks and snacks in the hot tub with you while watching a movie on a big outdoor projector in your backyard. 
It's a decent size, specifically 28 inches long, by 20 inches wide, and is 4 inches high. And its 9 holes are of various shapes and sizes.
As the picture shows, there's a rectangular cuboid hole at the front that would be perfect for nachos or popcorn, one large cylindrical hole where you could keep a bottle of bubbly on ice, 3 smaller cylindrical holes for keeping bottles of pop, or mixers, or dips, a slot at the back for a tablet or Kindle, and two slots that could accommodate a smartphone.  
It's made of durable material, and takes up barely any storage space when deflated.
Pros:
Bargain affordable price point
Keep up to 3 smartphones at hand in the tub
Keep several drinks and snacks at hand in the tub
Cons:
Despite how deep the holes are, I would still  be nervous about getting items wet
Why not take your hot tub relaxation to the next level with a little aromatherapy?
This set of aromatherapy bath crystals consists of 4 jars of differently scented bath crystals, all with 22 ounces of bath crystals each. Each scent is different and has different therapeutic effects…
The most relaxing one would be the lavender palmarosa, it's great for de-stressing and unwinding with.
There's also a vibrant verbena lime and coconut to awaken the senses, a green tea one to invigorate you, and finally a white musk, vanilla and jasmine one to allure your partner.
They all have anti-inflammatory properties, are vitamin infused, and also act as skin softening moisturizers.
Moreover, we can confirm that they are perfectly safe for putting into your hot tub. They will not disrupt the pH of water or disturb the water's chemistry, and neither will they cause the hot tub to stain.
As with any premium product, it comes with a premium price tag. And if you're looking for just one aromatherapy scent, you might be able to pick up a more affordable option at your local drug store.
But if you're buying for someone else, this would make a great gift that will go down well.
Pros:
4 different great scents to enjoy
Has anti-inflammatory properties
Acts as skin softening moisturizers
Won't disrupt the hot tub's chemistry
Cons:
Premium product at a premium price
Escape Dead Sea Salt Bath Soak Aromatherapy Crystals | Pack of 4 | 22 Oz Each - All Natural Aroma Therapy for Hot Tub & Whirlpool Therapeutic Stress Relief Mineral Bathing Salts by Relax Spa & Bath
Escape Into Your Own Paradise! - Enjoy the Escape Collection - 4 Pack of 22 Oz. Bottles Soak for Women & Men for Skin Issues and to Relax Tired Muscles
Powerful Aromatherapy with Natural Coloring – Enhances Relaxation – Vitamin Infused Soak for Women & Men for Skin Issues and to Relax Tired Muscles
Remedy for Aches & Pains - Reduce Tension & Stress - Enhance Self-Healing & Detoxify - Aromatherapy - 4 Scents: Lavender Palmarosa Verbena Lime Coconut White Musk Vanilla Jasmine Green Tea
Skin Softening Moisturizers - For Spas, Hot Tubs, Jacuzzi, & Whirlpool Bath - Spa Safe. Renews and softens the skin with powerful dead sea salts.
Does Not Affect the pH or Water Chemistry - Safe for Children & Pets - Will Not Damage, Stain or Affect Equipment or Surface. Made in the USA by Family Owned Business.
Is this a luxury item or a necessary one? It's hard to say. But some would certainly see it as a necessity. It's one of the bestsellers with the leading online retailers in the category of hot tub accessories.
This is a cup holder that can hold not one but two standard size cups or bottles. And there's also enough room on there to stash a snack or two, or maybe a smartphone or tablet.
And the benefit of this is that you'll never have to drag yourself out of the hot tub every single time you want a sip of water, or your favorite beverage.
Sure, we showed you a cup and snack holder in our shortlist of best hot tub accessories already, but this one is different.
Rather than it being an inflatable tray that floats around in the water, this beauty is designed to sit above the hot tub wall with a soft but secure grip.
This means that there is no danger of your drinks and snacks toppling over. 
And if the kids want to play around in the hot tub, the cup holder is easily removable, so they don't hit themselves on it.
We know that it fits all of the Intex PureSpa hot tubs, but the best way to find out if it will fit your particular model of hot tub, if different, is to click on "Check price" to bring up the product page in another tab, where you can directly ask the manufacturer and customers whether it will fit your particular hot tub. 
It's a very affordable item that's certainly worth getting if it will fit your hot tub.
Pros:
Holds two standard size cups or bottles
There's also room for a snack, smartphone or tablet
There's no risk of items falling into the water 
Very affordable & great value for money
Cons:
You should check first to see if it will fit your particular hot tub
Intex PureSpa Cup Holder, Holds 2 Standard Size Beverage Containers and Refreshments
Convenient and good-looking beverage tray keeps refreshments within reach as you enjoy the warm, relaxing comfort of your spa
Holds 2 standard-sized beverages containers in the cupholders and features a larger open area for other drinks, snacks, or items, Constructed using durable chemical resistant plastic
Securely attaches to the walls of your spa and removes for convenient storage
Durable construction resists damage from water; Not for use with hot liquids, alcohol, glass, breakable cups, or electrical objects
Measures 10-1/4" L x 8-5/8" W x 7" H when grips are fully extended.
No products found.
If the kids can't keep their head above the water in the hot tub, then a booster seat like this one is a necessity. And it's not just for kids, it's also great for helping keep long hair out of the water while you're sat inside.
It's highly padded and is very comfortable to sit on. And you don't have to worry about it floating away as soon as you get up off the seat, because it's weighted down, and the weight is evenly distributed through the seat. 
And you don't have to worry about it sliding away either, because of it's non-slip rubberized textured bottom.
It doesn't take up too much space in the hot tub, because it's only 15 inches long by 12 inches wide and 5 inches high.
And if you don't want to use it as a seat, it can also double as a nice pillow.
And that's not all. It turns out that the smart blue removable covering is safe to wash in the washing machine, which is super convenient. And it dries out quickly, too, when you want to stow it away.
We're the first to admit there are cheaper booster seats out there, but this one is by far the most luxurious.
Pros:
Highly padded and is very comfortable to sit on.
Won't float away as soon as you get up
Won't slide away because of it's non-slip r bottom
It doesn't take up too much space in the hot tub
Removable covering is washing machine safe 
Cons:
Premium product at a premium price
No products found.
You can't really enjoy your hot tub if you don't bother to carry out any maintenance on it or  keep it clean. Which is why you need kits like this one to help keep the hot tub clean, tidy, and free from debris or stains.
This maintenance accessory kit consists of 3 items, namely a skimmer, which is basically a net, a brush and a scrubber. If you have a larger or deeper hot tub, you may also want to consider getting a hot tub vacuum.
The skimmer features a durable mesh net that can be used to fish out leaves and other such debris from the tub. The brush can be used to brush down the inner sidewalls of the hot tub, to prevent them getting too dirty.
And whatever dirt those two items don't get rid of can be removed with the handy scrubber pad.
Although it comes from the Intex PureSpa brand, there's no reason why these items won't work just as well in any other brand of hot tub.
Amazon occasionally has deals on this hot tub maintenance accessory kit, simply click on "Check price" to see if there's a deal on now. But even if you end up paying the full listing price it's still very affordable and worth every cent.
Pros:
Get 3 items for the price of 1
Take care of all the debris in the hot tub
Helps to both prevent and remove stains
Cons:
Some customers have said that they wish the mesh on the skimmer was more fine
Sale
Safety is everything isn't it – you can never be too careful.
When you set up your hot tub, there's more than just H₂0 in there. Tap water is loaded with all kinds of minerals. And then you have to add in other chemicals such as Chlorine.
So it's imperative that you check up on the chemical composition of the water to ensure that it's safe to be in.
This is a pack of a whopping 100 test strips that can test your hot tub water for a number of things. These include water hardness, total chlorine, free chlorine, bromine, total alkalinity, cyanuric acid, and pH.
When you dip each strip into the water, the chemical reactions will produce a change of color on the test strip, and you can judge this against the grid on the bottle to see if the levels fall within the safe range. 
Amazon occasionally has deals on this maintenance accessory kit, simply click on "Check price" to see if there's a deal on now.
But even if you don't manage to catch a deal, it's still a worthy investment and great value for money because you get a whopping 100 strips.
Pros:
Can test the water against 7 different parameters 
There are a staggering 100 test strips per bottle
Cons:
The bottle suggests that you should use all 100 strips within just 90 days of opening the bottle 
Sale
7-Way Pool Test Strips, 100 Quick & Accurate Pool and Spa Test Strips, Pool Water Test Kit - Chlorine, Bromine, pH, Hardness, Alkalinity, Pool Water Tests, Spa and Hot Tub Test Strips with Ebook - JNW
AFFORDABLE 100 7-IN-1 TEST STRIPS: Get more for your money with our pool and spa test kit that contains 100 test strips, providing an affordable option for regular pool, spa, and hot tub maintenance. Keep your water clean, healthy, and enjoyable with our 7-in-1 pool and hot tub test strips that test your water for Hardness, Chlorine, Bromine, Free Chlorine, pH, Cyanuric acid, and Alkalinity
QUICK & EASY TO USE: Testing your pool, spa, and hot tub water is very quick and easy with our pool test strips. Simply dip the strip into the water for 2 seconds, hold strip horizontally for 30 seconds, and compare with the color chart on the bottle to obtain accurate water results in just seconds
ACCURATE & RELIABLE: Our chlorine water test strips are highly accurate and reliable, giving you peace of mind that your pool and spa water is safe and healthy for swimming. Recommended use is at least twice a week to keep your pool clean and safe
FREE E-BOOK: Our pH strips for pool and spa water include an eBook packed with important info to help you achieve healthy pool and spa levels from the comfort of your home
TIP FOR USE: 1. Keep wet fingers out of the bottle 2. Close the cap tightly between each use 3. Store in a cool, dry place away from humidity 4. Keep away from light and moisture 5. Do not remove the desiccant packet 6. Strips have a 2-year expiration date from the manufacture date (see bottom of box). Use strips within 90 days of opening the bottle
Our Hot Tub Accessory Pro Buying Guide
As promised, here's your comprehensive buying guide on the top accessories for your hot tub, spa or jacuzzi. Enjoy!
What Accessories Do You Really Need?
To answer this question, imagine being in the bathtub without any accessories. What do you feel is missing?
There's no use being in the hot tub if you're not entirely comfortable there. So, if the floor of your hot tub is quite hard, you may want to invest in a special hot tub seat.
Or if there are children enjoying the hot tub, they may require a booster seat to keep their head above the water.
Do you intend to while away many an hour in the hot tub? If so, you will need to have some sort of cup holder to hand, so you don't have to get out of the tub every single time you need a sip to drink.
And of course, your comfort level also depends on the composition of the water. As we mentioned in our introduction, having too much chlorine in the hot tub can be dangerous.
So you might like to invest in test strips for the water that can give you an instant depiction of the water's composition, and let you check whether the water is safe to enjoy.
If that sounds good to you, you should check out our number 7 pick, the JNW Direct Pool and Spa Test Strips.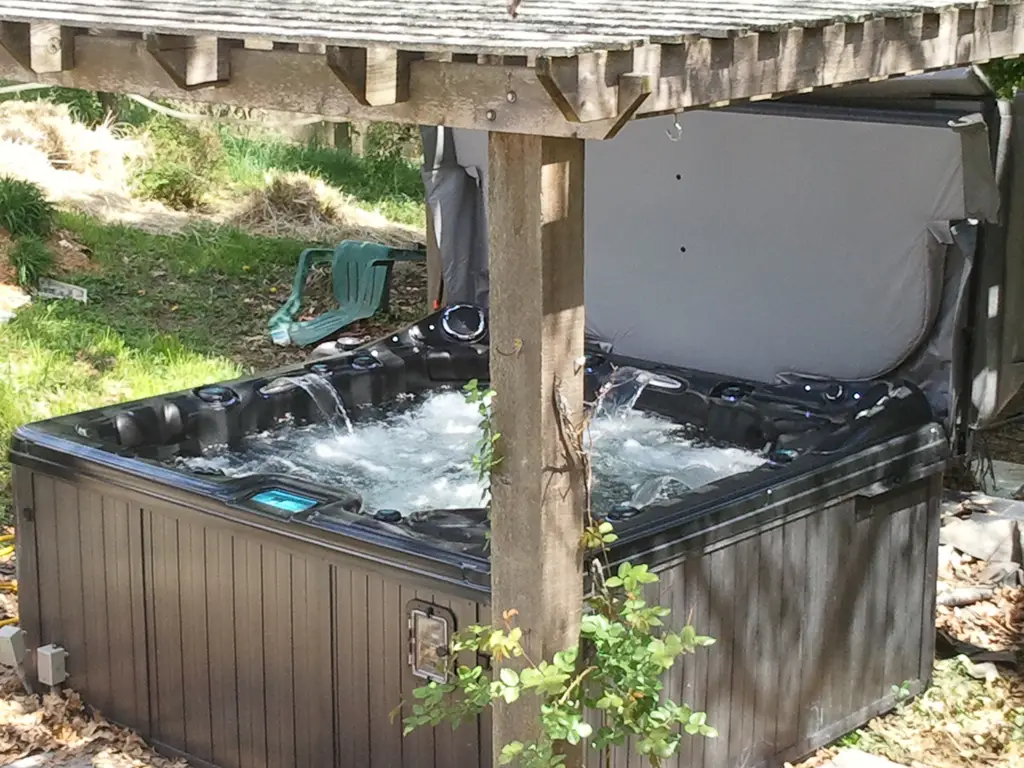 Are You Buying The Accessory As A Gift?
Some hot tub accessories make excellent gifts. They are often items that would not necessarily be something you would automatically consider getting. But they scream luxury, sophistication, and living your best life.
If you are considering getting a hot tub accessory as a gift, then we would recommend our number one pick, the KingSom Floating Pool Speaker with Flame Light.
Are You Getting Value For Your Money?
Let's not forget value for money. There is no need to overspend on a hot tub accessory, even if it does sound like a very luxurious item.
So to ensure that the product you have your eye on is reasonably priced, first off, be sure to check the prices as you go along.
And secondly, once you find yourself on an online retailer's website, be sure to check whether similar items are similarly priced. We don't want you to be short-changed or fobbed off with an inferior product.
We would argue that whether or not a product is good value for money depends on how much use you get out of it.
Conclusion on Our Best Spa and Hot Tub Accessories' Reviews
We hope you enjoyed our buying guide and reviews on the best hot tub accessories! If you won't end up bothering much with a floating buffet table because you don't really want to have to inflate it, then your money won't be well spent.
Whereas if your child needs to use a booster seat every time to keep their head above water, then it will get a lot of use, and be better value for money.
Want more ideas/suggestions for hot tub accessories? Checkout the video below by the Hot Tub Lady of her 11 favorite hot tub and spa accessories!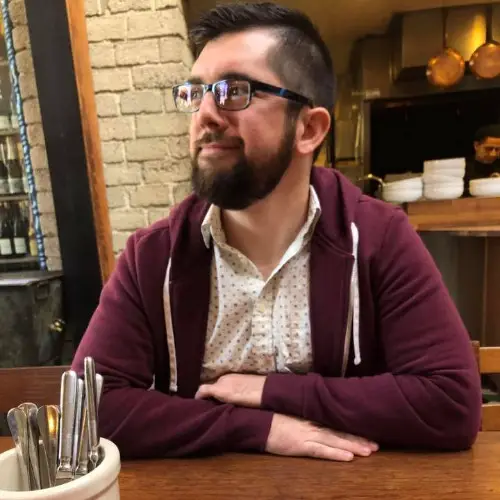 Hello, I am a writer and marketing specialist in Kansas City, MO. My love for swimming pools started as a child when I would visit my aunt & uncle's inground swimming pool on a frequent basis over the summer. Since then I have taught swimming lessons at a Boy Scout Camp, participated in the full setup, installation and maintenance of my father's inground swimming pool, as well as enjoyed constantly researching everything there is to know about swimming pools for 5+ years. I enjoy all water related sports, being part of the online swimming pool community and always learning new things!