If you own a swimming pool, you know the importance of keeping it clean from any bacteria. The best way to ensure your pool is bacteria-free is to shock it on a regular basis.
And no, we're not talking about electrocuting your pool.
In this article, we cover everything you need to know about pool shocks, from what they are and how you can go about choosing one, to reviewing some of the best pool shock products available on the market today.
What Is A "Pool Shock"?
A pool shock is a certain dose of chlorine you add to your pool to kill any harmful algae or bacteria that typically attack pools. Pool shocks can also kill chloramines.
If left in your swimming pool for long, these elements can transform your pool into a source of disease, rendering it unsafe to use. So, not only do you need to use a pool shock, you need to use a highly effective one.
Don't let your swimming pool end up like this…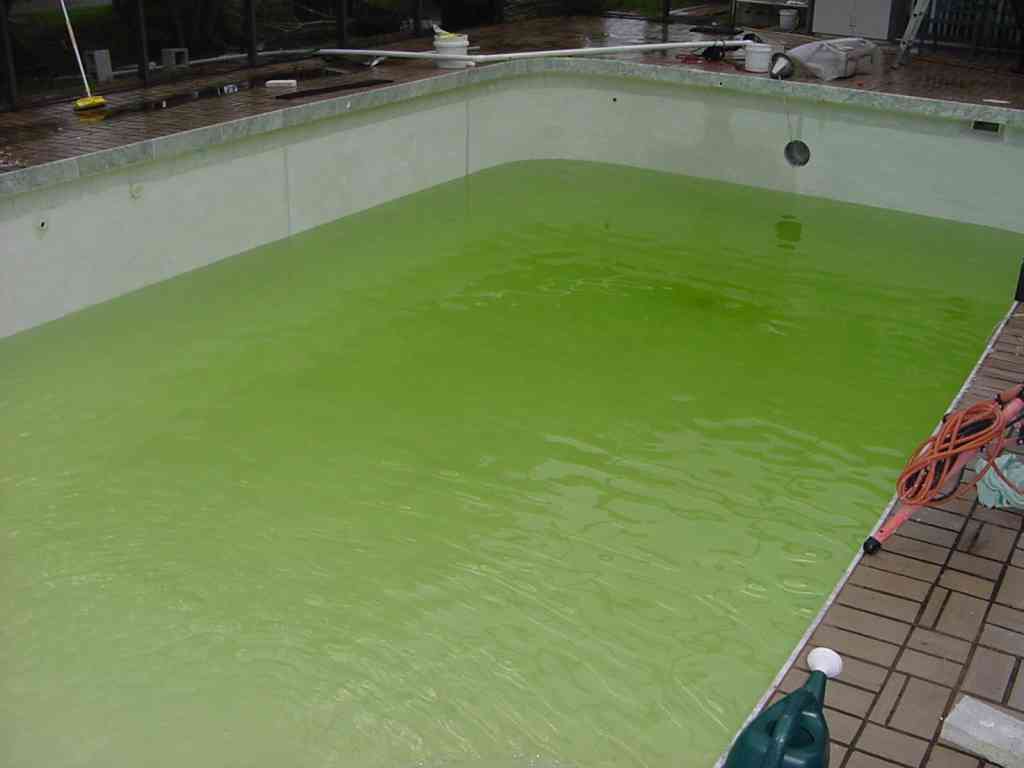 If so, you may be asking, "why is my pool green?!" Pool Shock can help!
The 7 Best Swimming Pool Shocks Available Today with Reviews
With so many different pool shock products on the market, pinpointing the right one for your pool can be challenging. To simplify your selection process, we compiled & reviewed a list of the 7 best shocks today. Check it out below!
1. HTH 52023 Super Shock Treatment
The HTH 52023 package contains six 1-pound packs of pool shock. One pack will help you increase the chlorine percentage in your pool to kill algae and bacteria.
This pool shock is compatible with all kinds of swimming pools, including salt-water pools and vinyl-liner pools. So, you don't have to worry about it discoloring your pool.
The manufacturer recommends that you use this product once a week at sunset time, as that's when chlorine dissolves the quickest. You should start seeing the results after 24 hours, which is fairly long compared to other pool shocks, but we can't deny its effectiveness.
Pros
Convenient packing of one pound
Compatible with all swimming pools
Extremely effective pool shock
Cons
Pricey compared to other treatments
Takes too long to dissolve (24 hours)
2. Pool RX 101001 6-Month Algaecide Blue Treats
This product isn't your typical pool shock, but it does the same job. It's a unit that contains minerals that work on killing algae in your pool while reducing chemicals, ensuring water clarity.  
What I love most about this product is that once you put it in your pool, you can forget about having to shock your pool again for six months straight, which is really convenient.
The minerals in the unit also dissolve immediately, so you don't have to wait too long to take a dip in the pool.
The unit can be used in pools of different sizes and is good for residential as well as commercial use. It's compatible with salt-water pools, too.
Note, however, that there's nothing that states whether or not this pool shock is compatible with vinyl-liner pools, so it's better not to use it if you have a vinyl-liner pool.
Pros
Long-lasting
Dissolves immediately
Works with different pool sizes and uses
Cons
Not as effective as chlorine-based shocks
3. Aqua Clear 50006ACL Products Pool Shock
This product comes in a six-pack package, enabling you to use one pack at a time. This ensures that you use the right portion every time without complications or unnecessary spilings.
This pool shock comes in the form of powder and not liquid like the products we've covered so far. This doesn't particularly change anything in its function, though.
Note, however, powder is quick to spread in the air. So, while pouring it, be careful to do it quickly and be sure to wear a mask.
Like most pool shocks, you can either pour it directly to the pool or through a skimmer. It's compatible with all pool types, including vinyl-liner pools.
Pros
Super easy to use
Compatible with all pools
Budget-friendly price
Cons
Sowder might fly into the air while you're pouring it
4. Clorox Pool&Spa Shock XtraBlue
Clorox is known for their highly effective products, so when I heard they have a pool shock, I was instantly eager to try it, knowing that it'll be good.
This Clorox pool shock comes in a 1-pound bottle that the manufacturer guarantees is easy to open. What I don't like about this package, though, is that I'm not seeing anything that can help you figure out the ideal portion to use for your pool.
Anyway, this pool shock contains crystals that go after bacteria as well as green, black, and mustard algae in your pool. It also enhances the performance of your pool filter.
Moreover, the Clorox pool shock works on crystalizing the water and reducing the chlorine odor in it to prevent any eye irritation caused by high levels of chlorine.
The pool shock dissolves in only 15 minutes, and according to customer reviews, it doesn't discolor the vinyl-liner in pools.
Pros
Effective performance
Quick to dissolve
Compatible with vinyl-liner pools
Cons
Bottle doesn't allow for portion measuring
5. SpaGuard Enhanced Shock
SpaGuard offers a 2-pound bottle of multi-purpose pool shock that not only kills bacteria using high chlorine levels but also helps you maintain the balance of your water with its pH buffer.
This pool shock works as a flocculant and a water clarifier that removes any bad odor from it. Like most bottled pool shocks, you may not know when the amount you've poured is enough.
However, reviewers on this top-rated swimming pool shock product suggest you use one teaspoon weekly.
This pool shock takes 15 minutes to dissolve, and you can safely swim afterwards.
Pros
Kills bacteria
Comes with a pH buffer
Flocculent
Cons
No information about what pools it's compatible with
6. HTH 42033 Super 3″ Chlorinating Tablets
This is a different kind of pool shock from the liquid and powdered ones we've discussed. This one comes in circular tablets that you place in a pool skimmer, feeder, or floater and it does the job.
The HTH tablets are designed to kill and protect your pool from bacteria and algae. What I find fascinating about this product is that it contains some sort of sun-protecting element that helps extend the lifespan of chlorine.
The manufacturer recommends you use one table a week. A single tablet is enough to keep 10,000 gallons of water clean and clear.
The product is compatible with salt-water and vinyl-liner pools. The manufacturer recommends that when you use the tablet, you run the swimming pool pump for a minimum of eight hours a day for proper sanitization.
Pros
Easy use
Sun-protected
Compatible with different pools
Cons
Tablets might break in shipping
Takes a while to dissolve completely
7. Clorox Pool&Spa 22000CLX Chlorinating Tablets
This Clorox product is a lot similar to the previous HTH one, but it's much cheaper. I found this surprising until I noticed that you get only one tablet per package, which is very inconvenient. I recommend buying in bulk if you're going to opt for this product.
The Clorox tablets are made of 99% trichloro, which kills pool bacteria and prevents algae. This product also provides long-term sunlight protection to enhance the product's performance.
The product maintains one to four parts-per-million of free chlorine when you apply it weekly. It's applied to a feeder, skimmer, or floater.
Each tab treats 5,000 gallons of water, which is less than what the HTH tabs cover, so it may not be the best option if you own multiple or large pools.
Pros
Contains effective trichloro
Sun-protected
Cons
What To Look for in a Pool Shock
Here are general specifications you should look for in a pool shock to ensure the most value for your money:
Chlorine Level
In general, the higher the chlorine level is in the shock, the more effective it'll be. Actually, the whole concept of pool shock depends on chlorine's ability to kill bacteria and algae.
However, have you noticed how we've stressed on unmeasured portions of shock being a con point for some products?
This is because when you put too much chlorine at once, it sometimes backfires and messes with the other chemicals in your above-ground pool or your inground pool..
So, before buying a product, you have to check that the level of chlorine in it is just right, which is usually between 10 ppm and 30 ppm.
Stabilization
You should also check that the chlorine in the shock is stabilized. If not, this means that you'll only be able to use the treatment after sunset to avoid sun rays harming the chloride.
Sadly, this also means that the chlorine will probably dissolve slowly overnight. Normally, a pool shock that contains sodium dichloroisocyanurate will be stabilized.
Dissolvability
The dissolvability of a pool shock is quite important, since the pool remains unsafe to swim in until the shock is completely dissolved.
However, I do believe this affects those who use pools for commercial reasons more than others. You can't expect a hotel owner, for example, to let go of a day's earnings to use a shock that takes a day or more to dissolve.
No many families with house pools would mind this since they'll most probably be using their pools less frequently anyway.
It's worth mentioning that some people dissolve the shock in a bucket before adding it to the pool, which makes things easier. Nonetheless, the dissolving speed factor is essential to take into consideration.
The pH Level
Before buying a pool shock, you have to test the pH level in your water and make sure the pool shock won't disturb it. If the pH level is unbalanced, you'll have many issues in your pool.
Some pool shock manufacturers like HTH and Clorox have apps that help you test your water before and after applying their products. I recommend trying these apps.
Chemicals
All pool shock treatments contain additional chemicals. When you use the pool shock regularly, your pool will be full of these chemicals, which isn't a good thing. That said, it's best to look for the pool shock with the lowest chemicals possible, and know how long to wait before swimming in your pool after adding pool shock.
Compatibility
Before buying a pool shock, you have to check if it's compatible with your type of pool so that you don't invite more problems into your pool.
For example, shocking a vinyl-liner pool with a pool shock that's not compatible with vinyl-liner pools will result in discoloration.
Frequently Asked Questions (FAQs)
The following are some of our team member's answers to a couple of frequently asked questions we get about using pool shock.
When Should I Shock My Pool?
Some obvious indicators that you need to shock your pool are when the water starts turning green-ish and when your pool starts smelling.
Other indicators you may not pay attention to are when the level of combined chlorines rises above 0.5 or when the free chlorine level becomes zero.
However, for safety, you should shock your pool starting spring to kill the bacteria and algae that have formed during fall and winter.
Throughout spring and summer, you should shock your pool every two weeks or when there has been heavy use, especially if the pool is public.
If the manufacturer of your pool shock specifies how often to use the product, though, then you should follow their instructions.
How to Shock My Swimming Pool?
Shocking a pool is a simple process. Here are the steps you should follow:
Test the pH level in the water
Turn on the pool pump
Pour the shock around the edges of the water
If you'd prefer to dissolve the shock ahead of time, make sure it's in a 5-gallon bucket. Another alternative is to pour the shock in a skimmer, floater, or feeder.
You'll know your pool is ready to be used again by testing the free chlorine level. If it's between 1 to 3 ppm, you're good to go.
Also, check out Clorox's video on "How To Shock Your Swimming Pool" below-
Conclusion On Our Best Pool Shock Reviews
We hope you enjoyed our guide and reviews on the top pool shock products. When you own a pool, you never want the fun to stop. That's why you shouldn't let things like bacteria and algae stand in your way.
Shock your pool regularly using the pool shock product you're most comfortable with. Our team's #1 pick is the HTH Super Shock Treatment.
Go through all of the best pool shock products we've reviewed to make sure your decision is well-informed and keep your pool water beautiful!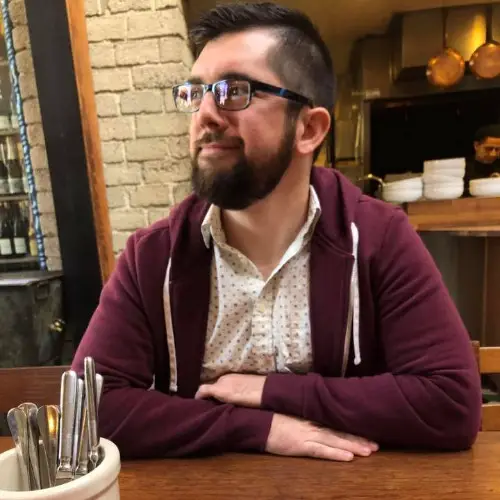 Hello, I am a writer and marketing specialist in Kansas City, MO. My love for swimming pools started as a child when I would visit my aunt & uncle's inground swimming pool on a frequent basis over the summer. Since then I have taught swimming lessons at a Boy Scout Camp, participated in the full setup, installation and maintenance of my father's inground swimming pool, as well as enjoyed constantly researching everything there is to know about swimming pools for 5+ years. I enjoy all water related sports, being part of the online swimming pool community and always learning new things!