Looking for the best inground pool filter? We can help!
In the following guide, you will discover a bit more information about the best inground pool filters such and why you should have one in the first place. Additionally, we'll review seven of the top-selling models to find our favorite swimming pool filters for most inground pools.
Each inground pool filter made it on our list based on factors such as reliability, how well it filters out impurities, ease of maintenance, and more. By the end of the review, you will have an easier time deciding which one of the swimming pool filters for inground pools is the right choice for you.
Why Do You Need a Filter for Inground Pools?
It's commonly known that swimming pool filters are a vital part of maintaining the health of your swimming pool. Finding the most reliabel pool filter for your inground pool can be difficult enough without understanding exactly why you need a top-quality one.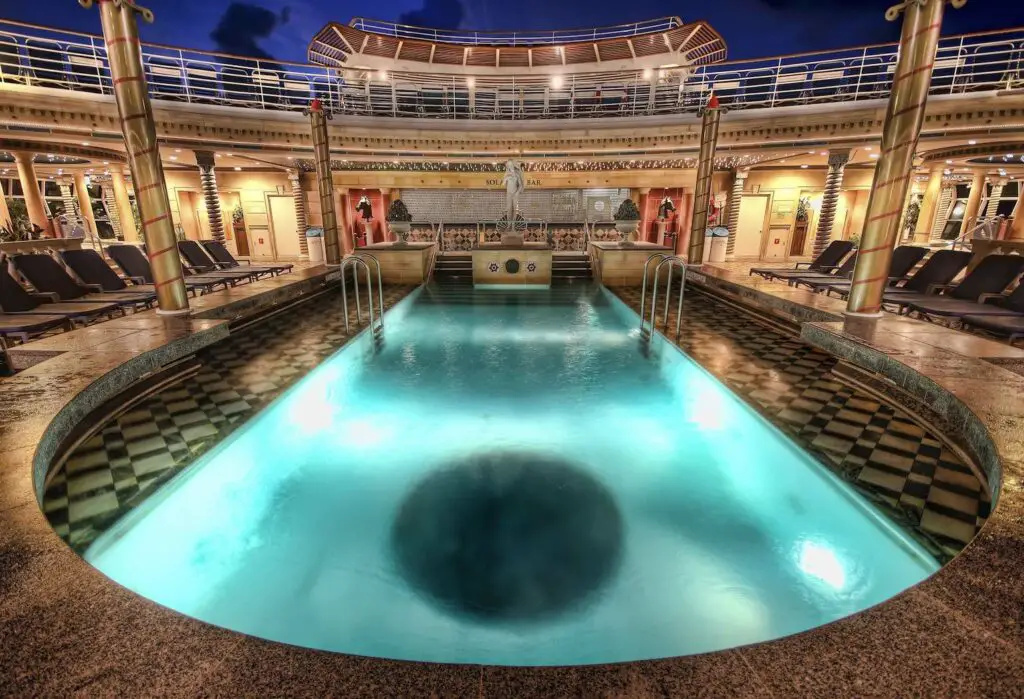 Debris Collection
Quality pool filters do an exceptional job of filtering out impurities in the water such as dirt and debris. Without a filter, it's evident that all that can pile up and contaminate the water, making swimming in the pool less enjoyable if not impossible.
Crystal Clear Water
Ever looked at a swimming pool that has unbelievably clear water to the point you can easily see the bottom of the pool? More than likely, that pool functions with an exceptional filter. A poor filter can make a pool unappealing. Clearwater is not only nice to look at but far more pleasant to swim in as well.
Proper Circulation
Owning a pool is a lot of work, so having anything that can help ease the maintenance is a plus. When it comes to water circulation, pool filters play a large role. Proper circulation allows for the chemicals to distribute evenly, which cuts down the time you have to spend trying to balance everything out.
Check out some of our reviews of the best inground pool filters below!
7. XtremepowerUS 19″ Inground Pool Sand Filter 7 Way Valve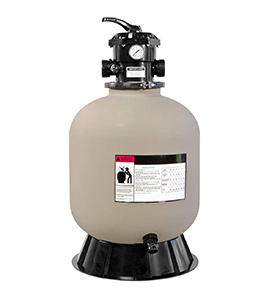 The XtremepowerUS Sand Filter can fit any inground pool of various sizes and types as well as inground spas. It can hold 175lbs of sand, and the max amount it filters is 24,000 gallons per day. This features a large pressure sand and water drain to help with winterizing, and the 7-position Vari-Flo control valve has an easy-to-use handle.
This filter is constructed with a polymeric tank that is corrosion-proof and designed for use in different weather conditions.
Pros
Good at clearing suspended solids
Quick to get started
Supports multiple water features
Cons
Includes poor instructions
Low-quality valve seal
Only one threaded hole available
6. Pentair 160301 Clean & Clear Plus Fiberglass Cartridge Pool Filter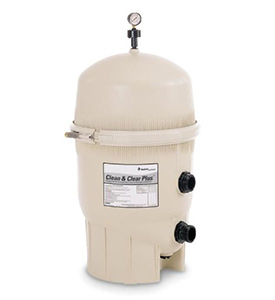 This Pentair Clean & Clear Plus Cartridge Pool Filter is one of the top pool filters for inground pools. It has an injection molded tank that's corrosion-resistant with black bulkhead unions, and it's NSF listed as well.
Concerning its functionality, it has a tension control clamp, a balanced hydraulic flow, high flow manual air relief valve, and a continuous high flow internal air relief. Designed for use in pools and spas, this filter has a filtration area of 420 square feet as well as a 150 GPM flow rate.
Pros
Large filtration amount in 24 hours
Installs easily and quick
Minimal maintenance
Cons
May arrive damaged
Bolt can snag
Pressure relief valve doesn't always seal
5. Hayward S244T ProSeries Sand Filter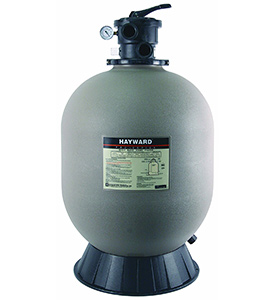 This sand filter from the Hayward ProSeries features a top-mount design, and it uses an engineered umbrella-fold self-cleaning system to better balance the backwashing process. This lateral system also helps to distribute the water evenly and enhance the overall flow.
To provide it with better durability under various weather conditions, it is made from corrosion-resistant materials. For easier winterizing, it has a large pressure sand and water drain. You can also look at the best pool sand filters and find one fit for you.
Pros
Quick backwashing process
Sturdy top housing
Good flow rates
Cons
The base can crack during installation
Poor instructions
May leak during backwashing
4. Pentair 160316 Clean & Clear Cartridge Pool Filter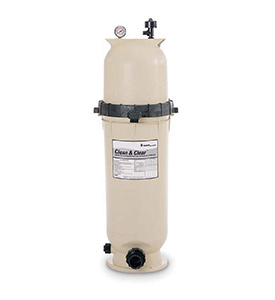 The Pentair 160316 filter has a tank made from fiberglass reinforced polypropylene. Alongside that, the tank is chemical-resistant, which can add to the longevity of the product. Additional design features include a lock ring with spring-loaded safety latches and a coreless cartridge.
It can filter an area that is 100 square feet with a 100 GPM flow rate. The filter has unionized connections, and it has integrated continuous high flow internal air relief.
Pros
Setup takes little time
Easy to open
Filter rinses well
Cons
PSI gauge can break
A piece of the base can crack off
Slight quality control problems
3. Hayward C900 SwimClear Plus Cartridge Pool Filter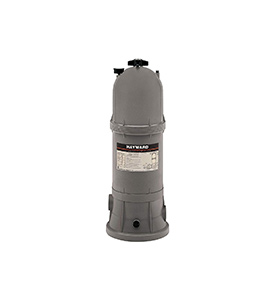 This Hayward C900 SwimClear Plus is a popular cartridge filter known to withstand harsh conditions thanks to the durable glass-reinforced co-polymer materials used in its design. Even the cartridge elements are constructed from a long-lasting material.
It can offer up to 90 square feet of filtration coverage for long filtration cycles. There's a single locking knob that secures the head to filter tank so that you don't have to worry about bolts and clamps. Lastly, there's no need to backwash to clean.
Pros
Compact design
Cleaning is simple
Good pressure
Cons
Connections might leak
Low-quality pressure gauge
O-ring may not fit
2. Pentair 160340 Clean & Clear Plus Cartridge Pool Filter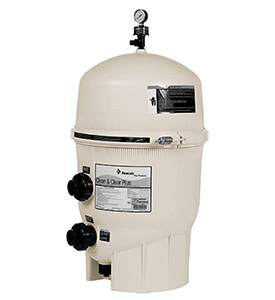 This cartridge pool filter from Pentair may be a bit oversized for some pools, but it is heavy-duty in terms of performance. It has a 100% drain clean-out port, and a filtration area that spans 320 square feet. This filter has a 120 GPM flow rate.
The tank is injection molded, similar to other filters from this brand. It comes with black bulkhead unions, and it has a high flow manual air relief and a high flow internal air relief.
Pros
Good water clarity
Easy to install as a replacement
Large filter area
Cons
Prone to leaking
Slightly awkward design
Hard to tighten the drain plug
1. Hayward EC65A Perflex D.E. Pool Filter
Our #1 pick and overall favorite pool filter for inground pools is the Hayward EC65A Perflex D.E. Pool Filter. Without the use of backwashing, it provides exceptionally clear water after just minimal use. It can even remove particles that are as small as two microns after its initial setup.
It incorporates the use of a Flex-Tube design to offer longer cycles between cleaning. In addition, it features a bump mechanism so that the D.E. flex tubes can instantly clean themselves in a uniformed process.
Pros
Simple to maintain
Strong return jet
Quick filtration process
Cons
Longevity is questionable
Poorly assembled
Plastic seems low-quality
Enjoy Your New Inground Swimming Pool Filter
We hope you enjoyed our reviews & guide on how to choose the best filter for your inground pool!
Swimming pools require good upkeep so that you can swim in clear, clean water, and this means having functioning filters. The highest quality pool filters for inground pools are relatively easy to set up and maintain so that you spend less time cleaning your pool and more time enjoying it.
Check out some more helpful tips on what to look for and consider when shopping for a new inground pool filter in the video by Inyo Pools below.
Have you used any of the above mentioned filters for your inground swimming pool? Let us know how they worked in a comment below!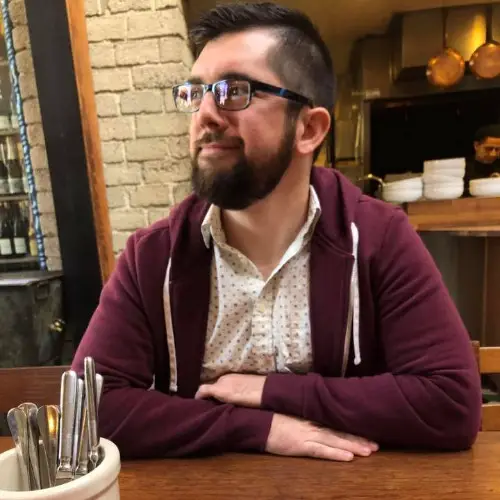 Hello, I am a writer and marketing specialist in Kansas City, MO. My love for swimming pools started as a child when I would visit my aunt & uncle's inground swimming pool on a frequent basis over the summer. Since then I have taught swimming lessons at a Boy Scout Camp, participated in the full setup, installation and maintenance of my father's inground swimming pool, as well as enjoyed constantly researching everything there is to know about swimming pools for 5+ years. I enjoy all water related sports, being part of the online swimming pool community and always learning new things!