Needing To find the best salt water chlorinator for your pool? Our team is here to help!
Keeping a pool clean and healthy often feels like an endless chore. Using a salt-chlorine generator can assist you with your maintenance by helping you to save money, time, and lots of effort.
By consistently sanitizing your pool, a salt-chlorine generator or saltwater chlorinator converts salt into chlorine so you don't have to add it yourself. Enjoy our guide, test results, and salt pool system reviews below to help you find the ideal salt water chlorinator for your pool.
Our Testing Method & Process
In order to discover the top salt water pool chlorinators, we used our outdoor swimming pool testing facility to test over 24 different salt pool chlorination systems over a period of 90 days.
We tested and evaluated the ease of use, data output, effectiveness, durability, and also factored in the average price of the salt water chlorinator online. We were able to narrow our sample test size of 24 saltwater pool systems down to our top 12.
After narrowing down our list to the top 12, the team at All About Pools reviewed them individually and arranged them from best to worst based on ease of use, data output, effectiveness, durability, and factoring in the average price vs the overall quality & value of the system.
Our top 12 salt water pool chlorinators that we reviewed are in the top half of our sample size for being easy to use, generally durable, effective at maintaining salt water pools, and easy to make setting adjustments. We kept these features, average price, and other quality factors in mind when creating our top 12 list.
Just Looking For The TLDR? In A Rush? We've got you covered- Our #1 Pick For The Overall Best Salt Water Pool Chlorinator System is the Pentair 520555 IntelliChlor IC40.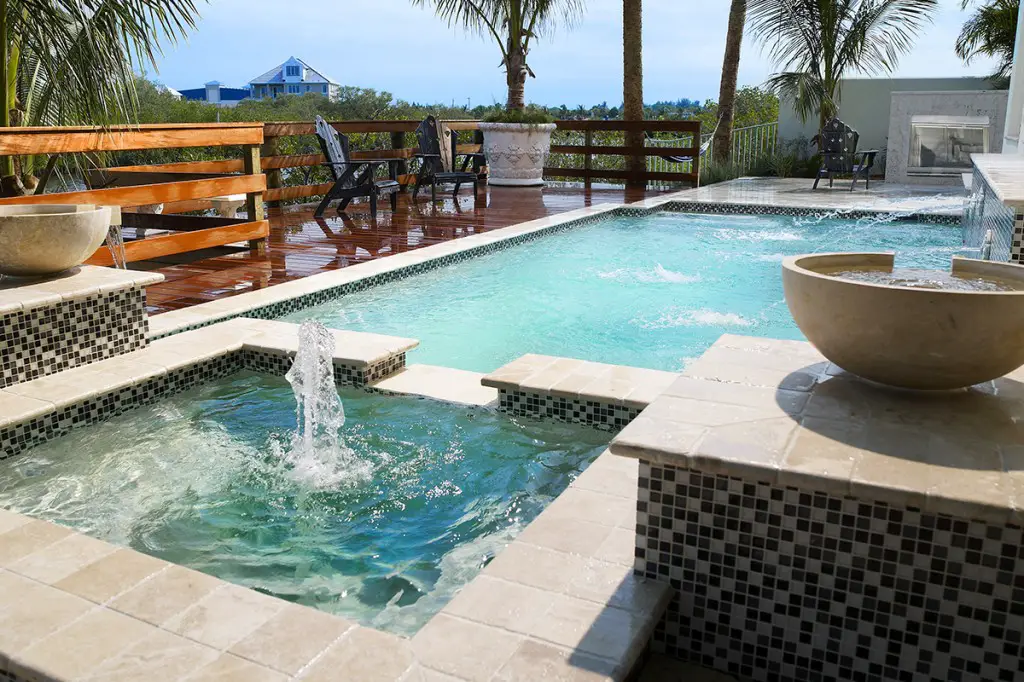 What is a Salt Water Chlorinator?

Providing an easy way to keep your pool healthy and clean, a salt water pool chlorinator system (also known as a pool salt generator) is a great little assistant to your pool cleaning routine. By consistently adding the sanitizer your pool needs, it keeps the water clear and clean. With a salt conversion system, salt is converted into chlorine, so you don't have to add the chlorine yourself. All you need to do is add the salt to the pool, which is then made into chlorine through electrolysis.
As long as the pool pump is running, the pool will be sanitized constantly. Plus, adding just one bag of salt should keep the pool at the right chlorine levels for months making is safe to swim. You don't have to worry about evaporation reducing the pool's salt levels.
When the water from the pools passes through the generator cell, chlorine is created and released back into the pool. By instantly converting sodium chlorine into hypochlorous acid, the salt cell begins sanitizing the water immediately.
Our Reviews of The Top-Rated Salt Water Pool Chlorination Systems
Due to our large test size of 24 unique pool salt systems that we tested, our team voted on the top 12, which we have reviewed in detail as a countdown below. Enjoy!
12. Hayward AquaTrol

Specifically design for use with above ground pools, the Hayward AquaTrol works reliably with pool sizes that around 18,000 gallons. Equipped with many cool features, the AquaTrol generates lower chlorine levels and includes a clock that is built-in that lets you control the filtration pump in the pool. And, the integrated timer lets you attach it to the pump's filter since it's common to for pumps to have an electrical outlet with most pools.
The Hayward AquaTrol has easy installation that only takes about 30 minutes. It also saves you on chlorine and electricity, and it doesn't require that you mix or measure liquid chlorine or tablets again. You only need to enjoy the spa-like feel of the clear, soft, and clean water.
While this is a good option for a salt water chlorinator and rightfully in the top 50% of the 24 salt pool systems we tested, it is on the pricier side and has been known to have issues with durability past 1 year of use.
11. Intex Krystal

Innovative and cost-effective, the Intex Krystal is one of the better chlorinating systems available. If you are thinking about price, it's definitely worth the money in comparison to other chlorinating systems on the market today. Featuring exclusive technology, you get an effective method of sanitizing your swimming pool.
Producing safe chlorine and salt, the Intex Krystal will easily mix with the water in your pool. It is also capable of filtering the water in the pool to remove bacteria and algae so you can swim in a contaminant-free pool. This is a very easy to operate and install product that reviews have been happy with.
While the Intex Krystal is not a bad choice by any means, we did find other system's ease-of-use superior and had some issues with its "high salt warning", which we deemed to be inaccurate. Trying to contact their customer service about the issue was also not a particularly pleasant experience.
10. Circupool SJ-40

Constructed of durable material, the Circupool SJ-40 is designed to be a long-lasting product that includes a 5-year warranty. Installation is easy since this chlorinating system doesn't require professional installation. Plus, it is also compatible with most pumps and filters to keep your pool clean.
Capable of monitoring the performance and salinity level of the pool, this unit provides enough salt to give the pool the right amount of chlorine. Circupool SJ-40 is user-friendly and is effective at killing algae and bacteria that can get in the pool. You can also use this system on either a 110- and 220-volt power outlet, and it comes with a self-cleaning mode that reserves the polarity.
While our team is a big fan of Circupool's products, we felt this system was a little dated, and had some minor issues producing chlorine. It was very easy to install, but can also be hard to purchase online due to availability.
9. Circupool SJ-20

Durable and easy to use, the Circupool SJ-20 is one of the most effective salt water chlorinator systems designed for use on 20,000-gallon pools. Installation is easy, so you won't need a professional for installation. The cell is constructed of titanium that is clear enough that you can see through it.
The Circupool SJ-20 also comes with a self-cleaning mode, so you won't have to be concerned about maintaining it. Plus, it's safe to use the chlorinating system while it produces chlorine, so you can feel free to swim while the system runs.
We found the SJ-20 to be simple, effective and our favorite of the Circupool brand's pool salt chlorinators that we tested. So this is not a bad option by any means, with that being said, there are more durable and high-end pool salt systems available that are also easier to buy online and install yourself.
8. Hayward AquaPlus

User-friendly and economical, the Hayward AquaPlus is capable of generating all the salt that you need to keep a pool in great condition. It allows you to easily program the unit to meet your pool's needs. Working automatically, this product can generate all the salt needed without using internal help.
The Hayward AquaPlus can sense when the level of pH, so you know when salt is needed and when you should stop having the system produce it. Perfect for any pool up to 40,000 gallons, you can be ensured to always have a pool that is ready to swim in. It is also simple to install, so you won't need professional installation.
In first unboxing and setting this up, our team loved the sleek design and setup of Hayward AquaPlus, but we did run into some minor technical issues after the first 30 days. The AquaPlus is also a little on the expensive side and can be hard to find for sale online.
7. Solaxx Saltron

Ideal for both in-ground and above ground pools, the Solaxx Saltron is a salt chlorinator that works with pools as large as 20,000 gallons. Without plumbing or electrical requirements, this is a super installation is easy unit, so you won't need the services of a professional.
As you clean your pool, regular table salt will release pure chlorine to sanitize and clean the pool. Your water will also feel super silky since the system uses less salt to get rid of bacteria and algae. Equipped with a digital timer, the Solaxx Saltron lets you program when you want the chlorine to be produced.
The Saltron by Solaxx is a simple and economical options for pools that are under 20,000 gallons. It's biggest downfall is the setup, which is inside the pool, taking away from the aesthetic of your beautiful saltwater pool. With this being said, it's hard to beat the price, and if you have a smaller pool and aesthetic is less of a factor for you, the Saltron by Solaxx could be the logical value option.
6. Saltron Mini System

Providing superior performance, the Saltron Mini System is a drop-in unit that has easy installation and setup. Featuring a plug and activate design, once this unit is installed, all you need to add is salt. Connecting to a typical power outlet, this unit will generate safe to swim in chlorine.
The Saltron Mini System is an incredibly versatile system making it one of the best salt water pool chlorinators on the market. You can use it in hot tubs, in-ground pools, and above ground pools. Plus, it has a reverse polarity feature that will clean the entire system.
Note: This is only for "hot tubs" and swim spas up to 2000 Gallons, making it not a great option for average-sized inground swimming pools. We did test it on one of our smaller swim spas and really liked it, so it made the top 12 list! It is extremely easy to use and set up with a built-in times, just make sure your pool is not over 2000 Gallons before purchasing.
5. Blue Works BLH30

Now we get into our top 5 picks out of the 24 we tested.
Used as a replacement model, the Blue Works BLH30 can be used to replace a Hayward SwimPure and an impaired Mineral Springs MS10, MS11, or H-40. The Blue Works BLH30 doesn't require cleaning of the cell since the reverse polarity feature will stop clogging. You can also adjust how much chlorine is generated.
With a five-year warranty, you can have confidence knowing the Blue Works BLH30 will last you a while. This unit is perfect for pools up to 25,000 gallons and will keep it ready for use any time of the day or night. This is a great unit for pool owners that is worth the money.
While not our #1 pick, we really have nothing but good things to say about the Blue Works BLH30. A little pricey, but the quality is there and they have a great customer support line if you ever need anything from them. It also comes in 3 different options depending on how big your pool is making it a versatile option for most salt pool owners.
4. Hayward AquaRite

Offering great performance, the Hayward AquaRite outperforms most chlorinators available for purchase today. Providing consistent maintenance, the AquaRite sanitizes your pool so you don't have to. This unit also helps to reduce pool maintenance time by automatically dissolving salt into chlorine.
Using high-level functionality, the pool water will not irritate your eyes or skin. The Hayward AquaRite provides swimmers with water that they are comfortable using on a hot summer day. It can also remove harsh smells and a bad taste in the water.
When testing this chlorinator out, we had no doubt that the overall product quality was there, and we also really liked Digital Handheld Salt Meter that came with it (although you may have to buy the meter separately online now). This was our 2nd favorite Hayward product that we tested out and definitely worthy of being in our top 5.
3. Hayward Goldline T-CELL-3

Designed for use with a 15,000-gallon swimming pool, the Hayward Goldline T-CELL-3 keeps your pool clean and sanitized while helping to save you money. One of the bestselling units on the market today, this product will help you save tons of money from buying chlorine.
Effective at removing the horrible chlorine smell from your pool, the Hayward T-CELL-3 can also eliminate the bad tastes a freshly cleaned pool can have. It can also easily and automatically convert regular table salt into chlorine helping to reduce your pool maintenance time.
Our favorite Hayward product that we tested and reviewed, the Hayward Goldline T-Cell-3 comes in 6 different styles depending on how big your pool is and its quality and durability definitely exceed its cost compared to other chlorinators on the market. If you are looking for a quality saltwater pool chlorinator under $600 (for the 15000 gal size), this is your best option..
2. Intex Krystal Clear 1500 GPH Pump & Saltwater Sand Filter Saltwater System

The Intex 26675EG Krystal Clear 1500 GPH Pump & Saltwater Sand Filter Saltwater System is both a saltwater system and a sand filter pump in one. This versatile pump is perfect for above-ground swimming pools between 2,600- and 8,500-gallons. It also features easy installation using either a standard 110- or 120-volt power supply.
Perfect for keeping your family safe as they swim, the Krystal Clear GPH includes a two-year warranty, but it should last longer without showing signs of wear. Installation is easy with this unit, and it includes an instructional DVD as well as everything you will need for installation and using the unit.
Hands down this is the best option of you own an above ground salt water pool, most of the options above are for inground pools, but of the few options available that we tested on above ground pools, the Intex Krystal Clear was a clear winner. Quality, Setup, and Easy-of-Use are all there!

1. Pentair IntelliChlor IC40
Using the production of electrolytic chlorine, the Pentair IntelliChlor IC40 one of the simplest, effective, and convenient ways to clean and maintain a swimming pool. This chlorinating system provides the chlorine your pool needs by using table salt safely, effectively, and automatically. And, it is equipped with on-time cycling that stope the build-up of scale and calcium allowing the unit to expand cell life.
Featuring an easy-to-see display, the Pentair IntelliChlor IC40 lets you to quickly see cell cleanliness, sanitizer output, water flow, and salt levels. The tracking feature reveals how many cell life hours are left while the automatic turn-off feature helps to protect the chlorinating system and increases its lifespan.
Other settings give you data on the unit's performance including production settings, cell cleaning cycles, hours of operation, and chlorine output. The Pentair Intellichlor IC40 also requires the 520556 Intellichlor Power Center, which can also be easily bought on Amazon.
When we were reviewing and evaluating all 24 of the unique saltwater chlorinators we tested out for 90 days, the Pentair IntelliChlor IC40 definitely shined and won our team's vote for both our favorite overall salt water chlorinator and the best salt water chlorinator for inground pools.
Extremely high-quality, easy to set up, maintain and change settings on, as well as having the ability to communicate with the IntelliTouch, EasyTouch, and SunTouch automation systems, make this an easy #1 pick for us of all the ones we reviewed. Multiple of our team member's also felt that the salt water generated felt the smoothest and softest as well.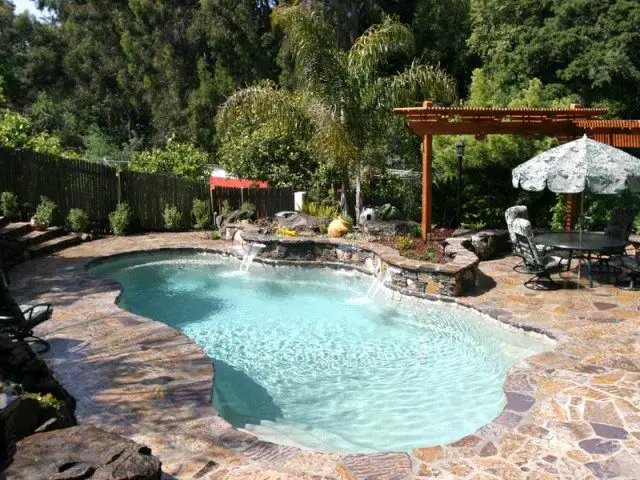 Things To Consider When Choosing A Salt Water Chlorinator
There are five main features & parts to be familiar with a considering when researching your next salt water chlorinator or salt pool system. Let's break them down one-by-one below.

The Cell

This is where the conversion process happens, so you need to make sure you have a well-built cell constructed with a durable metal. It's also important to look at the gallon rating on the cell which will tell what pool size the chlorinator can accommodate. And always make sure to look and see if the cell is compatible with the pump in your pool.
Control Pad

Depending on the model, the control pad may be included or you may need to buy it separately. Always consider how easy it is to use the control pad when buying a system. You want some that is user-friendly and has buttons that are easy to navigate. Plus, some of them are enabled with Wi-Fi, which allows you to operate the system when you aren't home.
Chemical Monitoring

Reducing your maintenance time, a salt chlorination system will monitor the chemical levels in your swimming pool. You will no longer have to do strip tests, but just let the salt chlorinator perform the work for you. Some models can measure the chlorine and pH levels, and some that can monitor the hardness and alkaline levels.
Timers

Timers also come with certain models that will automate the process of turning the pool pump off and on. Some control pads are easier to use than others, so look for pads that are equipped with arrow/numerical keys or a basic dial.
Auto-Clean

It can be enough work to maintain your swimming pool without having to worry about doing maintenance on the salt chlorinator system as well. The most advanced salt water pool chlorinators will come with an automatic clean function, which will save you a lot of time. It eliminates the need to clean the cell and soak it to remove calcium deposits by reversing polarity in order to clean out the cell. And, you won't have to worry about pressing any buttons to start this function since it's automatic. If they do not come with this function, we definitely recommend you know how to clean your salt water chlorinator properly.

Frequently Asked Questions (FAQs)
Enjoy our list of the top frequently asked questions related to salt pool systems & salt water chlorinators with our expert team's answers below!
What Is A Salt Chlorination System?

With a traditional swimming pool, you add chlorine to the water making the chlorine level concentration pretty high. Hooked up to the plumbing of the pool, a salt chlorinator system can add chlorine to the pool water. This is a natural process, so the water in your pool won't have a chemical smell that is overpowering, and your pool remains hygienic.
How Do They Work?

Regarding how a salt water chlorinator works, operating with a cyclic approach, salt is placed in the pool, and afterwards the saltwater goes into the chlorinator's cell chamber. It then separates the chloride and sodium enters into the chlorinator's cell chamber using a current with low-voltage. Then, using electrolysis, the system can turn chloride into a chlorine gas.
Chlorine then passes through the plumbing system of the swimming pool to get rid of the bacteria and algae. Once the water has been sanitized, the salt chlorinator will convert the chlorine to chloride. It then combines with sodium to become salt once again.
How Do You Clean A Salt Water Chlorinator?
While different brands and models may have a slightly different cleaning process, most salt water chlorinators will follow a similar set of steps.
Turn off the chlorinator power and turn off your swimming pool pump.
Remove the Turbo Cell.  Once this is properly removed, look through the turbo cell and check for any crusty or flake-like deposits on the plates and also look for debris that is caught on the plates. If it is clean and clear, re-install the turbo cell in the chlorinator.
If you do see any crusty or flake-like deposits, we recommend that you use a hose or pressure washer to flush the deposits off of the turbo cell.
If a high-pressure hose or pressure washer does not remove the crusty or flake-like deposits, then our team would recommend you try a gentle acid wash. Of course, wear rubber gloves and eye protection when doing this.  You can make a mild acid wash yourself by mixing a 4:1 solution of water with muriatic acid (one gallon of water to one quart of acid) in a clean plastic container. Add the water first, then the acid.
Fill your Turbo Cell to the top with the newly mixed solution and let it soak for 15-30 minutes or so. After soaking, simply empty the Turbo Cell and see if the deposits are now removed. If it is 100% clean, rinse it out with a hose and reinstall it. If there are still some crusty deposits left after the acid wash soaking, our team recommends you repeat the soaking process until the turbo cell is 100% clean.
Before re-installing, give everything a quick look-over & make sure that all of the fittings are properly intact and not damaged. If any pieces are showing signs of excessive wear and tear, we recommend you replace them to help prevent larger damage down the line.
Reinstall the Turbo Cell in the salt water chlorinator.  If you happen to have a Hayward salt chlorinator, press the small diagnostic button next to the screen display for about 3 seconds to stop the flashing "Inspect Cell" LED & reset the countdown for another 500 hours of operation.
What Type of Salt Does a Chlorinator Use?

You can categorize salt by whether it's iodized or not. Naturally found in ocean water or in the ground, non-iodized salt contains a high level of sodium chloride. In comparison, iodized salt is created by just adding iodine and helps to prevent medical conditions like goiters.
With a salt chlorinator system, you can only use salt that is non-iodized. It is less coarse than iodized salt and will dissolve faster and better. And it does not have additives that could damage the chlorinator.
Do They Require a Lot of Maintenance?

You need to do routine maintenance to keep the unit working at its highest efficiency. This maintenance isn't time-consuming, so you will only need to check the level of salt once a month. You will also need to adjust the production of chlorine when the water becomes cloudy or when a lot of people have been in the pool.
You will also need to keep an eye out for any indication of a calcium buildup when the swimming season begins and ends. Calcium deposits are easy to see and look like a powdery white substance. Also, you will need to maintain the levels of hardness pH, and alkaline.
How Easy is it to Convert Your Swimming Pool into a Saltwater System?

You can turn your chemically chlorinated pool into a saltwater pool system. After you install a salt chlorinator, you will want to test the water to see what amount of salt you will need to add. After you let the water circulate for an entire, day, you will need to test your water again. Remember that you won't need to drain out the water first or even make alterations to the pool's electrical and plumbing systems.
It's important for your pool to be sanitized and cleaned all day long, which is what a swimming pool cleaner can help accomplish. Using a saltwater chlorinator system, you can effectively clean your pool while saving time and money. This is an efficient tool that will help reduce your pool maintenance time.
Our Team's Conclusion on The Best Salt Water Chlorinators
As we detailed above, our number one pick for our favorite salt water chlorinator available online goes to the Pentair Intellichlor IC40, which to run properly requires the Pentair 520556 IntelliChlor Power Center, so we recommend they be bought together. There are some more economical options, but we stand by our decision based on the quality and value we believe it provides.
We hope our buyer's guide and reviews on the best pool salt chlorinator systems have been helpful to you. Happy swimming and lounging in your luxurious, smooth and soft saltwater pools everyone!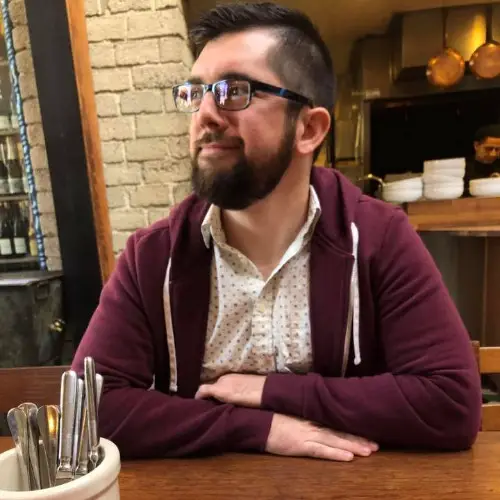 Hello, I am a writer and marketing specialist in Kansas City, MO. My love for swimming pools started as a child when I would visit my aunt & uncle's inground swimming pool on a frequent basis over the summer. Since then I have taught swimming lessons at a Boy Scout Camp, participated in the full setup, installation and maintenance of my father's inground swimming pool, as well as enjoyed constantly researching everything there is to know about swimming pools for 5+ years. I enjoy all water related sports, being part of the online swimming pool community and always learning new things!