There are several factors that can influence the value that an inground swimming pool adds to your home or property, from the size and quality of the pool to its expenses.
According to reports from HGTV, the average inground pool can increase the value of a given property by 5-8%. So, the short answer is yes, an inground swimming pool does add value to your home.
Also, it should be noted that even the best of the current above ground swimming pools do not increase your property taxes or add any value to your home or property, as they are not permanent fixtures like an inground swimming pool is.
If you're thinking about installing an inground pool or above ground pool in your home or if you're simply wondering how much value an inground pool provides, this post is for you!

How Much Value Does an Inground Pool Add To Your Property?
There's a limit to how much value an inground swimming pool can add to your home. Under optimal circumstances, an inground pool can increase your home's value by around 7-8%.
The typical homeowner will spend at least 13% of their home's value to build and construct an inground pool. This basically means that the value your inground pool will add to your home is unlikely to match the expenses it took to install the pool.
There are, however, other factors that can influence the value of your home in conjunction with having an inground pool. The two most prominent factors are the location of your property and your neighborhood. Let's discuss each factor in detail.
Your Location
The value of your home greatly depends on where you live. In other words, an inground pool can add more value to your property if you live in a sought-after area. As Real Estate agents Like to say "Location, Location, Location".
In sunny locations like Arizona, Florida, Hawaii, or California, an inground pool can easily attract potential buyers.
Generally speaking, in warmer climates, homes with pools tend to be sold quite effortlessly.
Your Neighborhood
Your investment will likely be more solid if you live in a neighborhood where swimming pools are commonly found.
In fact, if someone doesn't own an indoor swimming pool in an area where everyone else does, it might take away from the home's marketability. This is important to keep in mind and should be a small factor if you are on the fence with installing an inground pool.

Ongoing Inground Pool Payments & Costs To Consider
If you're thinking about installing an inground pool on your property, it's important to keep in mind that there are annual costs that you'll need to pay for upkeep, from electricity to maintenance to insurance.
Electricity Costs
The annual utility bill for heating a swimming pool costs between $500 and $800. Running a circulating pool pump will also add to the costs; around $300 per year, to be specific.
Cleaning & Maintenance Costs
Installing a pool can be costly initially, but it is important to know that pools have significant maintenance costs. According to Realtor.com, pool cleaning costs around $1,200 to $1,800 per year.
The cost will vary depending on where you live. It can also vary depending on whether you'll be cleaning the pool yourself, using a quality pool cleaner or pool cleaning robot, or if you'll hire a pool cleaning service.
In colder areas, a pool will not be in use for most of the year, which translates to fewer costs. If you live in the warmer areas, however, you'll likely have more upkeep and greater costs.
Heating and Filtration Costs
Pool services will filter, adjust, and clean your pool. They normally cost between $80 and $150 a month. This depends on how thorough the service is as well as the size of your pool.
Professional pool services typically charge anywhere from $150 to $300 for launching a pool at the beginning of the summer season and suspending at the end of the year during wintertime.
Insurance Costs
You might want to consider increasing your liability coverage in your insurance policy. This will let you pay a lesser amount on insurance.
Most underwriters require you to apply locked gates and child-proof fencing to prevent children from wandering off unsupervised.
In some areas, adding an indoor pool causes the annual taxes to increase, but it won't add to your home's selling price.
For that reason, it's best to keep your total building costs between 10% to 15% of what you paid for your home. This is to avoid investing too much in a pool that won't pay you back.
Frequently Asked Questions About Inground Swimming Pools
See some of our team's most commonly run into FAQs regarding inground swimming pools and what you need to know before deciding to install one.
Does having a pool affect your homeowner's insurance?
Adding a pool to your home will increase the chance of drowning accidents. With that said, you have to increase your insurance liability to cover all medical and legal expenses associated with pool-related incidents.
Can I build an inground pool myself?
Yes, you can build it yourself if you have building experience. However, it'll likely take months to complete, as you'll need to carry out excavation, backfill, liner installation, hardware installation, and plumbing. That said, it's always best to hire contractors to help you build it.
How much does it cost to get an inground pool?
On average, installing an inground swimming pool costs around $35,000. The cost of the pool will boil down to its type, size, shape, and customization.
Small fiberglass pools, for instance, cost around $18,000, whereas large concrete counterparts can cost around $60,000.
If you plan to install an inground pool, expect to pay anywhere between $28,000 and $60,000 for the complete installation.
What is the cheapest inground pool?
There are many types of inground pools; most popular of which are vinyl liner, fiberglass, and concrete. Vinyl liner pools cost about $35,000 and are the cheapest. Fiberglass and concrete pools cost around $40,000 and $50,000, respectively.
Why are inground pools so expensive?
Inground pools are expensive because they involve many components and require a great deal of skill and effort to be installed. Not to mention that the larger the pool, the more expensive it'll be.
Note that there are multiple ways to finance the installation of a swimming pool, including bank and credit union financing.
Our Final Thoughts On An Inground Swimming Pool Adding Value To Your Home
A swimming pool is a great amenity to our house. It certainly enhances and adds value to your home, as well as fun and enjoyment for your family Friends. However, the value it'll provide is unlikely to match its expenses, so it is recommended to not look at it as an "investment". However, there are many options to repurpose your old swimming pool down the road if you ever get tired of it or decide you don't want to deal with the maintenance and upkeep anymore.
So should you install an inground pool on your property? If it is within your budget, and it'll bring satisfaction and enjoyment to you and your family, then you should certainly consider it!
Also, checkout Dave Ramsey's two cents on getting an inground swimming pool and how it relates to the value of your home below-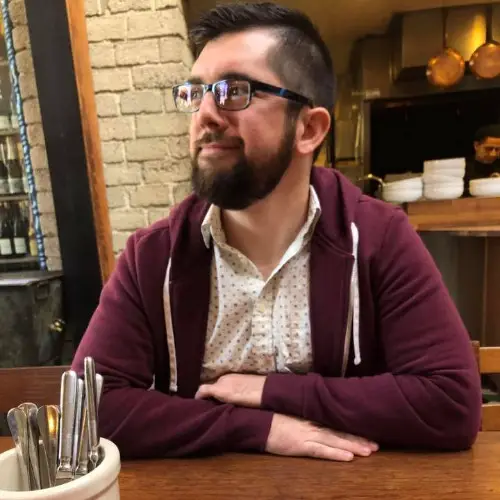 Hello, I am a writer and marketing specialist in Kansas City, MO. My love for swimming pools started as a child when I would visit my aunt & uncle's inground swimming pool on a frequent basis over the summer. Since then I have taught swimming lessons at a Boy Scout Camp, participated in the full setup, installation and maintenance of my father's inground swimming pool, as well as enjoyed constantly researching everything there is to know about swimming pools for 5+ years. I enjoy all water related sports, being part of the online swimming pool community and always learning new things!