Salt water chlorinators, also known as salt chlorine generators, salt chlorinators, and salt cells, are salt pool cleaning systems that turn dissolved salts into chlorine through electrolysis. The resulting chlorine gas is then used to sanitize the pool, keeping it bacteria-free and algae-free.
Due to their cost-effective and environmentally friendly nature, salt water pool chlorinators are gradually increasing in popularity and often preferred by most pool owners. Despite their high cost, many agree that salt chlorinators perform better than any other pool cleaning device.
If you've ever found yourself asking, "how does a salt water chlorinator work?" you're in the right place! This article breaks down everything you need to know about salt chlorinators, including the advantages and disadvantages of owning one yourself.
The Basic Need-To-Know Parts of a Salt Water Pool Chlorinator
Salt water chlorinators come in many different designs, but most of them operate with the same basic components. Along with the primary conversion cell, salt water chlorinators are equipped with a water flow sensor and a control board.
Conversion Cell
The conversion cell, usually made with parallel titanium plates coated with iridium or ruthenium, is the part responsible for turning salt into chlorine.
As soon as saltwater passes through the cell's plates, the conversion cell uses electrolysis to produce chlorine gas through hypochlorous acid and sodium hypochlorite.
Control Board
The conversion cell is powered and charged by the control board. As the name suggests, the control board allows users to control the level of chlorine in the pool.
On top of that, the control board lets users connect the salt chlorinator to the pool automation system and control the machine using an external device, such as a remote or a smartphone.
The control board also contains information related to your pool's sanitation, including its salinity levels and temperature.
Water Flow Sensor
The water flow sensor ensures that the cell has the proper amount of water flowing through it. Some sensors are built into the cell itself, while others are plumbed into the line connecting to the salt cell.
This part acts as the machine's protective mechanism. Without proper water flow, the system won't be able to produce enough chlorine to maintain and sanitize a pool.
How Exactly Does The Saltwater Swimming Pool Chlorination Process Work?
As we've discussed, saltwater chlorination is the process of turning salt into hypochlorous acid or sodium hypochlorite. But before that, your pool's water must have a salt concentration of at least 3,000 ppm (parts per million) for the machine to operate. In other words, you need about 200 pounds of pure pool grade salt per every 10,000 gallons of water.
Luckily, salt is fairly inexpensive and can be obtained by bulk in most cleaning stores. It'll take approximately 24 hours for the salt to completely dissolve.
Once you turn your salt chlorination system on, the control box immediately sends a safe electrical DC charge to the machine's cell, prompting it to start.
The cells then use a process called electrolysis to separate the sodium and chlorine molecules passing through their plates.
Eventually, the salt in the water turns into hypochlorous acid; the same compound produced when chlorine touches the pool's water.
Keep in mind that the salt chlorinator doesn't consume the salt; it simply turns it into another compound. As such, the salt will remain in your pool even when the water evaporates.
This is good news because it means you won't have to constantly replace the salt in your pool whenever you want to operate the salt chlorinator. The only time you'll need to do so is if you backwash the pool or drain the pool entirely.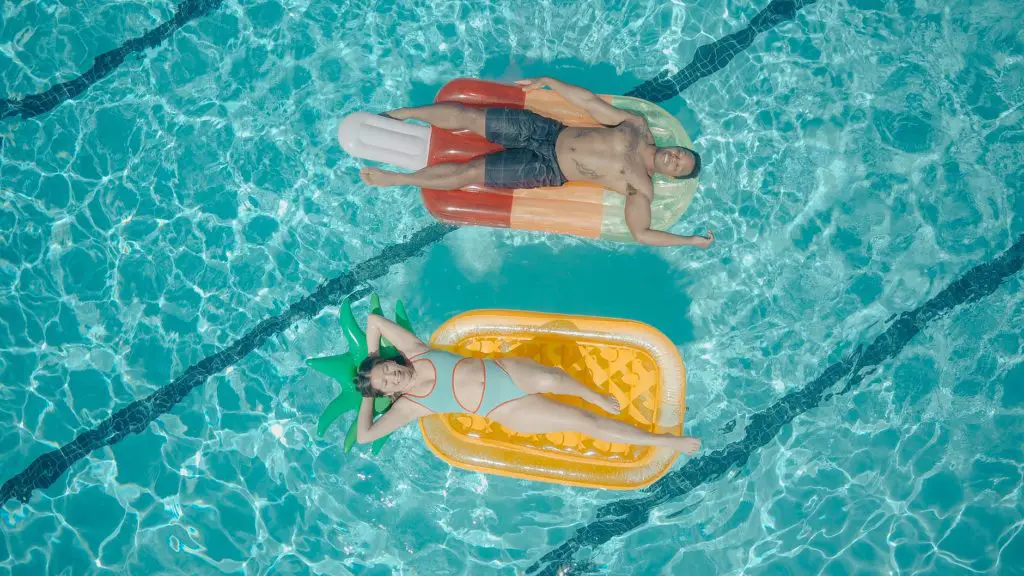 The Main Advantages and Disadvantages of Salt Water Chlorinators
Salt water chlorinators are widely praised for their functionality and efficiency. However, they have their fair share of disadvantages, too. Let's take a look:
Salt Water Chlorinator Pros
Cheap maintenance
Doesn't discolor your bathing suit
Ideal for people with sensitive skin as it has less harsh chemicals
Reduced eye irritation
You won't have to buy chlorine products anymore
No harsh chemical odors
Eliminates the need for using chemicals that are harmful to the environment
Salt Water Chlorinator Cons
High upfront cost
High salt cell replacement costs
Requires regular maintenance due to salt corrosion
Frequently Asked Questions (And Our Team's Answers)
Check out the most common FAQs our team at All About Pools runs into from homeowners that currently own salt water pools or are looking into getting a salt water pool below.
How long should I run my salt water chlorinator?
It depends on your pool's size. Salt water chlorinators are usually rated in GPH (Grams Per Hour); a measurement that dictates how many grams of chlorine the machine will produce per hour when set to maximum capacity.
For instance, the AIS Auto Chlor RP25 produces about 25 grams' worth of chlorine per hour when set to 100%. Since a 50,000-liter pool requires about 200 grams of chlorine, it'll take approximately 8 hours for the salt chlorinator to fully sanitize the pool.
How long does a salt chlorine generator last?
As long as your salt water chlorinator is properly cleaned and maintained, expect it to last well over 3-7 years. If your salt cell exceeds the 10,000-hour mark, it might need to be replaced.
Cell replacements usually cost anywhere between $700-$1,100, while the control board typically costs $500-$900.
How many times should I replace the salt in my pool?
You only need to replace the salt in your pool once a year or whenever you change the water of your pool. You might also need to occasionally replace the salt lost to backwashing or splashout.
Remember, for every 10,000 gallons of water, you need about 200 pounds of pure pool-grade salt. Make sure you use high-quality salt with a high purity rate. It needs to be 99.8 percent pure food-quality and free of any anti-clumping agents.
Our Conclusion On How A Salt Water Chlorinator Works
We hope you enjoyed our breakdown of how a salt water chlorinator works. It's important to know that quality salt water pool chlorinators come with a ton of benefits. Along with healthier and safer pool water, they're relatively cost-effective and easy to maintain.
If you're thinking of getting yourself a salt chlorinator, we encourage you to consider going for it, especially if you have a large saltwater pool!
If you are interested in watching an in-depth explanation video of How Salt Water Chlorinators work, check out this in-depth video by PoolPlaza.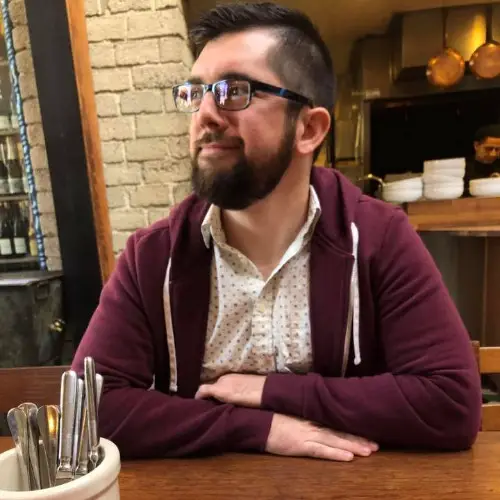 Hello, I am a writer and marketing specialist in Kansas City, MO. My love for swimming pools started as a child when I would visit my aunt & uncle's inground swimming pool on a frequent basis over the summer. Since then I have taught swimming lessons at a Boy Scout Camp, participated in the full setup, installation and maintenance of my father's inground swimming pool, as well as enjoyed constantly researching everything there is to know about swimming pools for 5+ years. I enjoy all water related sports, being part of the online swimming pool community and always learning new things!