Hot tub or sauna? It is a big decision to make. Both hold similar features to satisfy your relaxation wants and needs, but which one should you choose?
Maybe you want to treat yourself and add one of these luxuries to your home, or maybe you want to go away on that well deserved retreat but don't know which direction to go in. It can be chaotic to even comprehend, so what better way to answer all your queries of hot tubs vs saunas than highlighting the pros and cons of both?
Spa days are important for everyone, and we all deserve one now and then. The word spa itself stands for Sanus Per Aquam which translates to health through water. Spas are healthy for the mind and the body, and the use of a hot tub or a sauna can have a variety of benefits.
With our pros and cons list below you will have the answers to your hot tub vs sauna questions. Our goal is that you understand what we love so much about hot tubs and saunas, as well as what you should watch out for.
Hot Tubs
Hot tubs. Everyone loves them and if you haven't experienced the pure bliss of one then you're missing out. They have been around for a long time, centuries old. Some studies even show that hot tubs stem as far back as the ancient Egyptian times, some 4000 years ago – they believed that the hot water held therapeutic elements. Of course, since those ancient days the hot tub has developed immensely, delivering more exciting features to attract people. There are even portable and inflatable hot tubs on the market now.
Hot tubs are much more than an object to flaunt or something to spend your money on. It has many qualities that make it exceptional. It allows a person to relax and feel at one with the hot water, it is a method of therapy. However, with pros comes cons. Here are some of the many features of the hot tub to help you decide what is best for you.
Pros
Let's dive into the pros of owning and using a hot tub or jacuzzi.
Stress Relief
The hot tub is a stress relief. Traditionally, hot water has always been viewed as a form of therapy and still to this day do professionals recommend this. After a long hard day of work filled with constant stress, there is nothing better than a session in the hot tub.
Close your eyes, engulf your body in the luxurious heated water and let it wash away you stress. This is also beneficial for those who suffer from anxiety. It is known that the hot tub is ideal for a person's wellbeing and mind as it produces a sense of calm and relaxation.
Help With Sports-Related Injuries
For all you sport lovers out there, you all know how easy it can be to injure yourself. It could be from a fractured joint playing football or overworking yourself preparing for that big game– it happens. And that's okay.
There is always a way to help those injuries and hundreds of remedies already recommended, but did you know the hot tub too can work wonders? With sports-related injuries your muscles are prone to growing tight, especially after a long session of exercising.
Just relax your body in the hot tub and whilst there focus on the areas of strain, gently massaging. This will help to soothe the sore muscles and improve your injuries.
Better Sleep
For those who have trouble sleeping, a hot tub can be a very beneficial tool. It is well known that hot tubs are a source of relaxation. It relaxes both the body and the mind, pulling you into a calm state.
The use of the hot tub just before heading off to bed allows you body to relax enough to the point of sleep becoming easier.
Can Be Used All Year Round
The great thing about hot tubs, if you are looking to purchase one for you own home, is that they can be used all year round. No matter if the weather outside is perfect or it is pouring down with rain you will always end up with the same results.
The hot tub will keep the body warm so there is no need to worry about feeling cold in the winter. Hot tubs are made to keep an optimum temperature, whichever best suits you and makes you comfortable.
Cons
Now, onto the cons of owning a hot tub or Jacuzzi.
Regular Upkeep
Hot tubs are great when in use but looking after them can be hard work. It is your duty as the owner of the hot tub to make sure that it stays in good condition through regular hot tub maintenance.
It can easily become a chore as it takes some responsibility to look after, however if you are able to dedicate small times each week to looking after the hot tub then it is not so hard to do so.
Possible Heat Stress
Heat stress happens when the body struggles to regulate its internal temperature. In terms of hot tub use, it is known that the body can be at risk of heat stress. However, this is all dependent on the individual and how the body chooses to regulate itself.
It is important to always check the temperature when using the hot tub and monitor your own body. If you begin to feel lightheaded, that is a clear sign that you've overstayed your welcome and it is time to leave the hot tub.
Risk of Infection
There is the potential for you to catch an infection in a hot tub, but this will only occur if the hot tub is not kept well.
With a poorly maintained hot tub this will only lead to bacterial growth. Laying in an unkempt hot tub is not worth the risk so make sure to clean your hot tub properly and thoroughly when not in use.
Potential Cause for Health Problems
Know how and when to use the hot tub because it is not for everyone. Using a hot tub can be a main cause for health problems. Not only with the issue of bacteria, but if you have any health problems (UTIs, diarrhea) there is a high chance of passing this on if sharing the hot tub.
As well as this, if you are pregnant then it is highly recommended not to use the hot tub. Studies show that this is unhealthy for both the mother and child and can cause miscarriage.
Saunas
Hot tubs and saunas have their similarities – they are both reliant on heat to relax the body and serve some healing properties. But they are also very different. For one, whilst a hot tub submerges the body in heated water, the sauna traps your body in a heated room. This makes it vital to know what to wear inside of a sauna, since you will have more options than a swimsuit.
The internal temperature of that room stays between 70 and 100 degrees Celsius, increasing your skin temperature up to 40 degrees Celsius. The body will be prone to sweating at this point which is what a person wants when experiencing the spa.
There are many different types of saunas and they each depend on what you want. Some include wood burning saunas (firewood provides the heat to the room), infrared saunas (heats the body using special lamps, not the room) and electric heated saunas (uses built in electrical heaters to heat up the room from the floor).
However, there will always be both positives and negatives to using the sauna.
Pros
Let's get into the pros of owning an utilizing a sauna now!
Calorie Burning Sessions
Saunas are actually a way to lose weight, and this is due to the amount of sweating the body produces when in that heat.
Now, this is not to say that saunas are the answer to all your weight issues and to ditch the diet, but they can help to get rid of some of that extra fat.
Good For Socializing
When you're in the sauna you are trapped in a lone room away from any outdoor surroundings, and at times you may find yourself in that room with a few other people.
This is a great excuse to be social and converse. All you have to think about is in that intimate room so make the most out of it whilst you can.
Can Help With Pain Relief
Using the sauna is a great way to relieve any aches or pains which you may have. This is because being in the sauna increases your heart rate which means increased blood flow.
This is very beneficial for the body, particular to those with health issues such as arthritis.
Can Improve Mental Health
Saunas are found to be great for a person's mental health and their wellbeing. Being sat in a quiet and contained room is the perfect way to relax the mind and stay calm.
The body and mind can take a physical and mental toll, but the sauna is the perfect environment to escape from any issues and unwind.
Cons
Are there any cons with using a sauna? Let's dig in.
Can Be Bad For Skin If Overused
Although relaxing in the sauna has many great physical properties, it also does carry the risk of being bad for the skin if not used correctly.
Staying in the sauna for too long can be detrimental to the skin, leaving it dried out and irritated. Make sure to stay in the sauna for the recommended amount of time in order to prevent this from happening.
Exposure To Germs
Similar to hot tubs, a risk to lounging in a sauna is exposure to germs. Germs are huge fans of moist heated areas and unfortunately that is the basic blueprint for a sauna. This issue is more likely to occur when using public saunas as you would be exposed to a large number of germs – this can cause problems such as athletes' foot.
In this scenario, home saunas are a safer option, especially since you can monitor any bacterial development and make sure you clean your sauna thoroughly.
Possibility of Dehydration
Spending too long a time in the sauna can cause a person to become dehydrated which can cause low blood pressure.
A way to tell that you are becoming dehydrated is if you start to feel weak. At that point it is advised to end the sauna session in order to prevent any other further risks, such as fainting.
Potential Sperm Count Reduction in Men
Due to the heat of the sauna this can have an impact on the temperature of a male's testicles. This is known to affect the sperm count and lead to later reproductive issues.
Although after several weeks the sperm count will return to normal, constant sauna use will not be healthy for the male if they are wanting to reproduce.
Final Thoughts on Hot Tubs vs. Saunas
It is clear that both the sauna and the hot tub have a variety of positives and negatives when it comes to their use. Whether it is about health or efficiency, all the pros and cons covered hold value. They help to understand the great benefits whilst also acknowledging the dangers which can occur.
It is completely up to the individual when knowing which one suits them best. The sauna and hot tub both show similarities in pros and cons and are more focused on the health side. It is important for the body to stay healthy, especially when dealing with heat – you have to know how to regulate the heat of the sauna or the hot tub in order for your body to stay at an appropriate temperature.
Using a hot tub and sauna are both great for mental states and are proven to relax and calm the body and mind. It is an escape from the outside world, an end to the long and stressful day at the office. This is a great way to regulate your mental health and treat anxiety. However, with using these you have to know how to be responsible and understand what is healthy for your body.
Remember, every person is different. Some may suit the sauna better than the hot tub, some may suit the hot tub better than the sauna – there is no right or wrong, it is purely based on understanding your own body and your health.
If you are looking to buy either a hot tub or sauna for your own home then do you research first and understand how to take care of your purchase. If you are looking to go away on a spa retreat then follow the guidelines given – it is all put in place for your own safety. But most of all when it comes to hot tubs vs saunas, whichever you choose to use, enjoy it safely!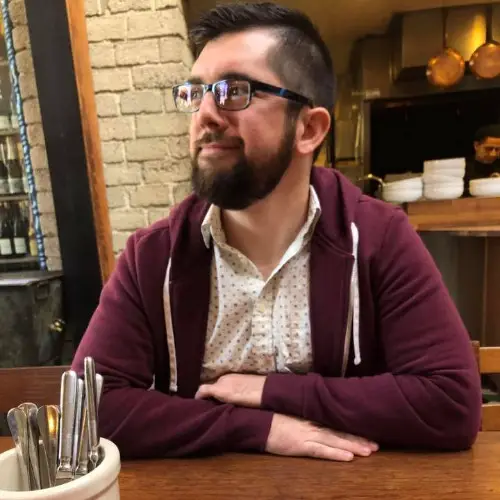 Hello, I am a writer and marketing specialist in Kansas City, MO. My love for swimming pools started as a child when I would visit my aunt & uncle's inground swimming pool on a frequent basis over the summer. Since then I have taught swimming lessons at a Boy Scout Camp, participated in the full setup, installation and maintenance of my father's inground swimming pool, as well as enjoyed constantly researching everything there is to know about swimming pools for 5+ years. I enjoy all water related sports, being part of the online swimming pool community and always learning new things!