If you are a big fan of infrared saunas, you can build one in your house so that you're never too far away from your next detoxifying session.
However, all that sweat and grime that gets flushed out of your body needs somewhere to go and that tends to be in the cracks & crevices of the sauna.
Therefore, it is important to clean your infrared sauna regularly because the environment that it creates can be a breeding ground for unfortunate smells and marks that it not the most relaxing to be around.
What Is an Infrared Sauna?
An infrared sauna uses infrared heaters to heat the skin directly instead of the air around you as traditional saunas do.
Manufacturers claim that 80% of the heat is absorbed by the body whereas just 20% is in the air around you, this results in you being able to stay longer in an infrared sauna as they do not have to get as hot as traditional saunas do in order to get the same result.
This is one of the reasons why they are a popular choice for those who do not like getting too hot.
They have a lot of the same benefits as other saunas do such as helping sore muscles, better sleep, easing joint pain, detoxification, and of course, relaxation. You can feel these benefits after just a few sessions if you use them correctly.
Obviously, you sweat a lot when you are in a sauna, so it is important to hydrate before, during, and after your session so that you do not get dehydrated. You should leave the sauna immediately and sit down somewhere cool if you feel overheated, dizzy, or nauseous.
It is recommended to consult your doctor before using a sauna especially if you are pregnant, under the influence of alcohol or drugs, have heart problems, or are on medication as these factors can increase the risk to your health.
Finally, when you are getting started with infrared saunas, make sure to do some research on how to slowly build the temperature and duration up of each session.
There are two types of infrared sauna, Near infrared and Far Infrared.
Near infrared saunas are the preferred kind because they emit lower levels of EMFs (electromagnetic fields) and the use of heat and light therapy penetrates 9-inches into the skin.
Far Infrared saunas are being improved over the years but they still are known to emit higher levels of EMFs and cannot penetrate the skin as much as near infrared saunas can.
How to Properly Clean and Maintain Your Infrared Sauna Like A Pro
The chemicals that you use to clean infrared saunas are really important because if you use anything toxic, you will be sitting in a moist, small space with them and will end up inhaling them which can cause health problems.
To clean your sauna, it is advised to give it a light clean after every session and then a deeper clean every two weeks.
There are plenty of sauna cleaning solutions on the market, but you can make your own solution by diffusing a few drops of essential oil or non-toxic soap in water and using it to lightly wipe down the inside of the sauna to refresh it.
White vinegar or lemon are also great non-toxic alternatives to getting rid of stubborn dirt and grime in the sauna.
A tablespoon of baking soda works well to scrub the wood and a gallon of water can be used to rinse the baking soda away for a deeper clean.
Make sure to use filtered or distilled water to avoid a build-up of minerals in the sauna that you will have to tackle later down the road.
The sauna bench is what you will have to clean most as it gets the most use and comes into contact with your skin.
Use a damp cloth after each use to stay on top of the build-up and over time you may see perspiration stains appear on the bench but these can easily be sanded away with a 220 grade sanding pad if they bother you.
Do not use any chemicals or oils on the wooden benches as they can be absorbed and can be released into the air, causing health problems.
If you are worried about your benches, a towel can be put down before you sit to soak up the sweat, but remember to change the towel after each session.
The floor of the sauna is the next part that needs attention when cleaning because bacteria & debris can be easily trapped as you walk & sweat on it.
Mopping the floor from time to time with a sauna cleaning solution will go a long way and you can even use a vacuum once a month to get rid of any dust or dead skin cells that have built up over time.
The same sauna cleaning solution can be used to clean the interior walls of the sauna as well and for the exterior walls, you can polish the wood and reapply to maintain the shine but do not use paint or varnish.
Moving the sauna away from the walls can help you reach the awkward cracks where dust can get trapped.
A damp cloth is also enough to keep the walls clean, and if your sauna is outside, it will need more exterior maintenance but a pressure wash every now and then will keep it looking pristine.
Since you are the source of dirt and grime that makes your sauna dirty, keeping yourself clean will reduce this impact.
Much like when you use a swimming pool, give yourself a quick rinse and dry before you head into the sauna. If you are not able to, you can simply brush off the debris you might track in on your feet.
Our Conclusion on Infrared Sauna Cleaning
You do not need any fancy chemicals or products to clean your infrared sauna and if you keep on top of it by keeping yourself clean doing a quick wipe down of the interior after every session, it will minimize how much you have to do during the deeper cleans every couple of weeks.
By keeping your sauna clean and bacteria-free you will experience the full health benefits that they offer for many years to come. Also, check out this Youtube Video below on some more practical infrared sauna cleaning tips!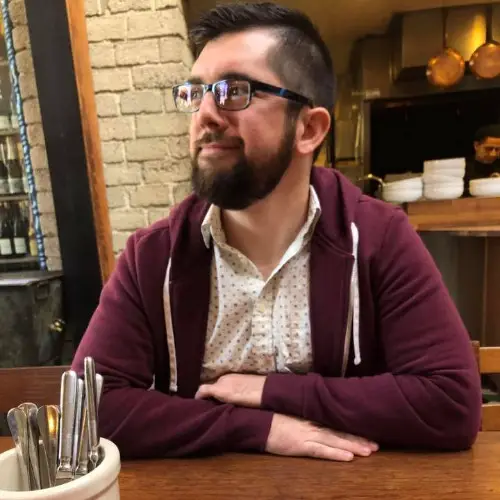 Hello, I am a writer and marketing specialist in Kansas Cit, MO. My love for swimming pools started as a child when I would visit my aunt & uncle's inground swimming pool on a frequent basis over the summer. Since then I have taught swimming lessons at a Boy Scout Camp, enjoyed the full setup, installation and maintenance of my father's inground swimming pool, as well as constantly researching everything there is to know about swimming pools for 5+ years. I enjoy all water related sports, being part of the online swimming pool community and always learning new things!