Saunas themselves have been used for decades, but with the evolving technology, the best infrared saunas are becoming the go-to choice for many people. The heat your body absorbs from infrared waves is beneficial in a number of ways.  If you're interested, then be sure you don't settle for anything but the absolute best infrared sauna.
For those wondering what type of product constitutes as the a top infrared sauna, the following article will provide you with more details in addition to reviews of our top seven picks. We focused on traits such as how well they retain heat, solid construction, good lighting, and more.
Why Should You Consider Buying an Infrared Sauna?
If you're still on the fence about buying an infrared sauna, check out the details below to get a better idea about their benefits. Keep in mind that infrared saunas come in different levels: near, middle, and far. The level determines intensity. You should also know what to wear inside of a sauna if you are a first-timer as well!
Stress Reduction
Sitting in a sauna can be a wonderful way to clear your mind and relax. The heat from the infrared waves penetrates deep enough to relax your muscles in addition to alleviating tension. If you've had a rough day, you can simply purchase an infrared sauna and unwind in your home in no time. Middle-infrared saunas may be best at cutting down stress and relaxing the muscles.
Another strong consideration for stress reduction, in addition to getting an infrared sauna, is a hot tub. Check out our hot tub vs sauna guide to see which may be the best long-term choice for you!
Increase Circulation
Another major benefit of having an infrared sauna is that you can see an improvement in your circulation. This is better done on a consistent basis, and middle-infrared saunas tend to help the most here. By improving your circulation, you can also decrease pain, especially following a workout.
Detoxification
It's widely known that sweating is a good thing as it frees the body from toxins. This also helps build your immune system, so those with illnesses like an auto-immune disease or fibromyalgia may notice an improvement in your health after regular use. Near-infrared saunas can help with immune health, while far-infrared saunas help with overall detoxification.
Now, onto our reviews and top 7 picks!
7. Dynamic "Alicante" 1-2 Person Bio Ceramic
The Life Smarts Dynamic "Alicante" features a tempered glass door as well as two full-length side windows. There's an mp3 auxiliary connection, and this sauna has both an interior and exterior LED control panel with soft-touch buttons for your convenience.
For heating, there are four dynamic bio-ceramic heaters, and no special wiring necessary. It's one of our favorite infrared saunas that can install just about anywhere considering it can set up on a carpet.
Pros
Heats up fast
Comfortable for one
Easy to use
Cons
Poor instructions
Bench slider moves unintentionally
Seems too compact for 2 people
6. Dynamic Saunas Barcelona
DYNAMIC SAUNAS presents its 1-2 person capacity far-infrared sauna constructed from Canadian hemlock wood that's naturally reforested. To make it easy to control, it features an LED display that has soft-touch buttons. Its temperatures can reach up to 140ºF.
The six heating panels themselves are claimed to be low EMF infrared carbon. You can further relax inside this sauna by connecting your mp3 player and hearing music through two speakers.
Pros
Quality mp3 speakers
Remote-controlled lights
Easy to assemble
Cons
No heat on legs
EMF levels can rise
Not a lot of leg room
5. Empava Far Infrared Sauna
The Empava Far-Infrared Sauna has a snap and lock-buckle assembly system so that you can set this up faster. There's little worry about safety as this has ETL certification and is backed with UL listed components.
It's made from premium solid hemlock wood that is scratch-resistant and should hold up well over time. The reading lights inside are quality-made, while the mp3 connection and Bluetooth speakers with radio help you unwind.
Pros
Quick heat-up process
Easily adjustable roof vents
Small footprint
Cons
Doesn't hold as many people as claimed
Bad assembly instructions
Hard to warm up feet area
4. Radiant Saunas 2-Person Hemlock
This 2-person sauna is our favorite infrared sauna that comes with chromotherapy lights. There are seven total colors that it can emit. Additional features include the dual interior and exterior LED control panels, a CD player that has an mp3 plug-in, magazine and towel racks, and backrests.
There's even the oxygen ionizer built-in that produces clean air. It's constructed well also with its tempered glass and hemlock-carved handles.
Pros
Quick setup
No heat loss
Easy to use control panel
Cons
Issues with hinges staying locked
Low-quality towel hangers and cup holders
Radio doesn't pick up much
3. Heatwave SA2420DX Tuscon Monticello 4-Person Sauna
If you need something to fit you and a few friends, this infrared sauna from Heatwave may be the best choice. It has 10 total carbon heaters and reaches up to 141ºF.
This is equipped with dual interior and exterior LED control panels so you can adjust your sauna before you get in or after you've settled inside. It has color therapy lighting and an mp3 plug-in with CD player.
Pros
Offers plenty of room
Simple to put together
Maintains heat well
Cons
The bench has a potential to break
Difficult keeping backrest in place
Low-quality CD player
2. JNH Lifestyles 2-Person Sauna
The JNH Lifestyles 2-Person Infrared Sauna has a design that allows it to fit easily anywhere you need it to be from your basement to your bedroom. It features dual wall insulation to retain heat, and it has seven total carbon fiber heaters.
This is made from 100% Canadian hemlock wood, and it features a special safety glass to tolerate high heat. Other features include two speakers, LED lighting, and a digital control panel.
Pros
Heats up fast
Quality construction
Comfortable heating
Cons
Seating can be uncomfortable
Glassdoor doesn't seal well
Temp readout may be wrong
1. DYNAMIC SAUNAS Maxxus Far Infrared Hemlock Sauna
The DYNAMIC SAUNAS Maxxus Sauna is the best infrared sauna at the high-end range, and our personal favorite. It's remarkably spacious, and it features a nice corner design intended for indoor use only. This comes with nine carbon heating panels that are all energy-efficient.
The floor and lower bench heater ensure your feet and calves remain as heated as the rest of your body. It features two speakers for use with the radio, CD player, or mp3 player.
Pros
Sturdy design
Evenly distributes heat
No issues heating up fast
Cons
Front lights might not work
A potential for power box to fail
Takes some time to install
Frequently Asked Questions (FAQs)
See some of the All About Pool's team's answer to the most common FAQs we receive related to infrared saunas below!
How Do Infrared Saunas Work?
An infrared sauna is a common type of home sauna that uses infrared light to generate heat. This type of sauna is sometimes called a far-infrared sauna, where "far" describes where the infrared waves fall on the light spectrum. These far infrared waves penetrate into our body and activate the sweat glands, and as many people know, the sweat glands are one of the tools that the body has at hand to eliminate toxins, making infrared saunas a relaxing and beneficial addition to the home. We also did a comprehensive guide on how infrared saunas work which you can check out as well for a deeper dive!
What Are The Benefits of Infrared Saunas?
There are many supposed benefits to infrared sauna usage, for example, after a 10-20 minute session you can feel more relaxed and rested once you're done, and the sauna heat is known to help relieve sore muscles. Many people believe it improves your overall health and well-being.
Some other supposed benefits to regular infrared sauna use include improved sleep, detoxification, sore muscle relief, clearer skin, and improved circulation. Also according to a small study from 2015, it was concluded that infrared saunas can help decrease muscle soreness as well as improve recovery from strength-training exercise.
How Hot Do Infrared Saunas Get?
An infrared sauna can usually operate at a temperature between 120˚F and 140˚F, this is less hot than a traditional sauna, which is typically between 150˚F and 180˚F. There are some infrared saunas that can heat small cabins at a temperature of up to 150°F, but the ideal temperature is usually lower.
Where Can You Buy Infrared Saunas?
Infrared Saunas are usually purchased online due to their large size and setup, so our team's recommendation is to shop on Amazon due to their large selection, reviews and good prices, however, infrared saunas can also be purchased through Home Depot, Costco or Walmart.
Will An Infrared Sauna Help Me Lose Weight?
While our team is far from diet and nutrition experts, we do know many people believe that consistent and safe use of infrared saunas can increase heart rate, cardiac output as well as your metabolic rate, which can lead to burning more calories leading to more weight loss. According to clinical studies, you can burn as much as 600 calories in one infrared sauna session.
Who Should Not Use An Infrared Sauna?
If you have or have had any major health problems you should consult your doctor be regular infrared sauna use. If elderly or a child, it is recommended that you operate at a lower temperature and for no more than 15 minutes at a time. When in doubt, consult your doctor before use.
How Much Are Infrared Saunas?
Infrared Saunas come in quite a range of prices, mainly depending on the brand, quality and how many people can fit in the cabin. On the low end, expect to spend around $1700, while the high end can be $3000 or more.
Summary On Our Best Infrared Sauna Reviews
An infrared sauna is an ideal product to have that offers numerous health benefits from reducing stress to boosting your immune system. They come in a number of sizes, so be sure to get the best infrared sauna that suits your intended needs whether that's a 1-person size or a 4-person size.
If you have any thoughts about our list of top-rated infrared sauna reviews or any ones we missed when considering the best infrared saunas on the market, please let us know in the comments!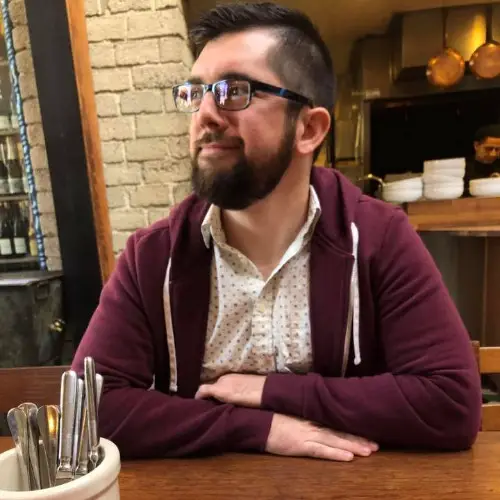 Hello, I am a writer and marketing specialist in Kansas City, MO. My love for swimming pools started as a child when I would visit my aunt & uncle's inground swimming pool on a frequent basis over the summer. Since then I have taught swimming lessons at a Boy Scout Camp, participated in the full setup, installation and maintenance of my father's inground swimming pool, as well as enjoyed constantly researching everything there is to know about swimming pools for 5+ years. I enjoy all water related sports, being part of the online swimming pool community and always learning new things!