So you're considering getting your own personal pool, but you're looking for some advice about which type to get before you commit. 
There are two types of pools you can get: inground and above-ground, but did you know that you have the option to have one that's sort of in the middle? 
This best of both options is called a semi-inground pool and though it's not official, it is the third option of pool type. 
In this article, we'll be telling you a bit about semi inground pools and some of the pros and cons of going for this option. 
What Is A Semi-Inground Pool?
Starting with the basics, a semi inground pool is a pool that is partially in the ground and partially above the ground.
Usually, most of the pool is inground with a small part of the pool being above the ground. 
The price of installing a semi inground pool varies depending on the material and pool type.
Some of the most popular and recommended materials used for a semi inground pool are vinyl liner, concrete, and fiberglass.
Lots of people choose to have a semi inground pool because they can use the above-ground parts for lots of different things.
Some popular choices of what you can use this area of the pool for include additional entries to the pool, waterfalls, raised walls, and other water features and you can also use it for bar space if you're planning on spending a lot of time in the pool or having frequent guests around for pool parties. 
Semi-Inground Pool Sizes
Semi inground pools are usually the same size as standard inground pools, so you'll be looking at sizes between 12×24 and 20×40 feet. 
What Are Some Of The Problems of Semi Inground Pools?
The main issue with semi inground pools is that they need more maintenance than standard inground pools.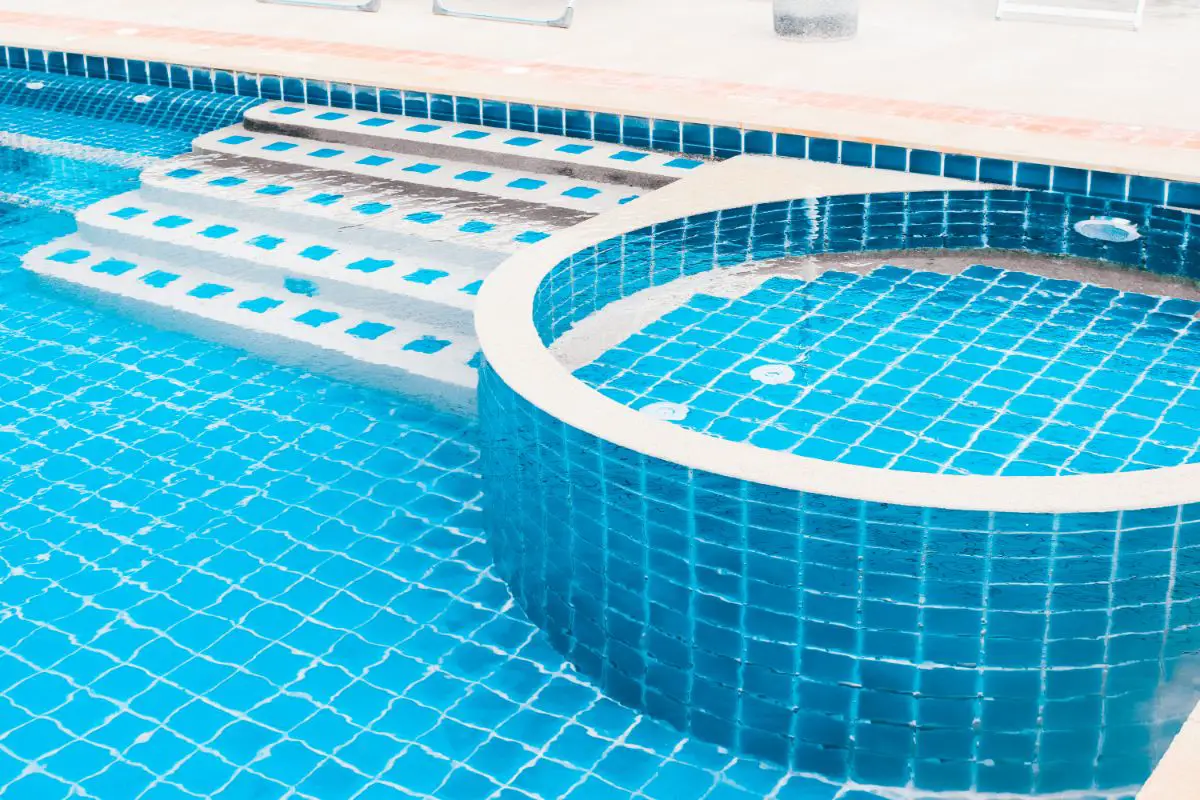 These are some of the problems that can come with semi inground pools:
1. Raised Wall Maintenance
All semi-inground pools will have walls, and these need to be monitored and maintained the most, especially if your semi-inground swimming pool has a deep end.
If you neglect the maintenance of the walls, it can harm your pool in the long run and cost you more money. 
Because the raised walls are holding the pool together, if they break or start to get run done, water can leak out of them, and then you could risk flooding your garden.
The cost of replacing these walls can also put you out of pocket. It's in your best interest to regularly check the walls of your semi-inground swimming pool and make sure there are no leaks or breaches. If you check them regularly, you'll save yourself a lot of time and money in the future. 
2. Water Temperature
Another thing you'll want to know about semi inground pools is that they are usually at a higher temperature than standard inground pools. 
Semi-inground pools are usually higher in water temperature because the heat gets trapped by the raised walls.
Standard inground pools are usually completely surrounded by earth, hence why they aren't as warm as the raised parts of semi-inground pools.
If you live somewhere where it gets extremely hot in the summer, you will want to keep the temperature monitored. 
While this isn't necessarily a deal breaker for most people, it is important to monitor the water temperature.
As long as you keep an eye on it, this won't become too much of an issue for you. You may want to consider purchasing a pool cooler for the raised part of your semi-inground pool.
3. Life Span
With the right maintenance and proper upkeep, semi-inground pools can last up to 10 years before they need replacing or resurfacing.
The issue is they very rarely if ever, last longer than that. 
If you want a long-term pool with very little maintenance, a semi inground pool may not be the best fit for you.
On top of making sure you are maintaining the walls, you also have to regularly check the chemical levels of the water.
If the chemical levels get too dangerous, you cannot swim in the pool anymore and the water itself will damage the pool. 
It depends on what type of water you're using as well.
The two common types of the pool water are chlorine and saltwater. 
Your semi inground pool can last up to 10 years with no issues as long as you are providing it with the proper care, but if you aren't regularly checking on it and maintaining it, it won't last you very long at all. 
4. Costs Can Get Pretty High
Semi inground pools can be extremely aesthetically pleasing, but they can get very expensive and may put you a bit out of pocket. 
From installation to upkeep and maintenance, semi inground pools can cost a lot more than standard inground pools and if you don't keep a regular eye on the maintenance of the pool you could end up spending a lot of money just for the pool to break. During the installation process, make sure you have adequate room for your semi inground pool and know how close your pool should be to your house as well.
Be mindful of how much you are spending and if this particular pool type is the right fit for you. 
Our Conclusion on Common Semi-Inground Swimming Pool Problems
Semi inground pools are a beautiful choice for a beautiful backyard or garden area, but if you're not big into keeping up with maintenance, this pool type probably isn't a good choice for you. 
If you don't mind having a pool that requires a bit more attention and you're more than happy to deal with the upkeep and maintenance, then you will benefit from a wonderful, aesthetically pleasing addition to your garden, as well as getting the benefits of both an inground and above ground pool. 
So, if you're willing to put the work in, a semi-inground swimming pool is the perfect choice for you and will last you up to 10 years before it needs replacing or resurfacing. 
Hopefully, this article has helped shed some light on what a semi inground pool is, some semi-inground pool problems to be aware of and has helped you decide if it's the right pool for you! Check out a video explaining the main difference between semi-inground and other backyard pool types and ideas.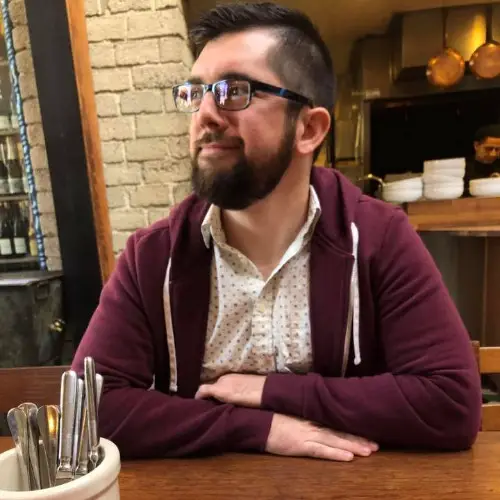 Hello, I am a writer and marketing specialist in Kansas City, MO. My love for swimming pools started as a child when I would visit my aunt & uncle's inground swimming pool on a frequent basis over the summer. Since then I have taught swimming lessons at a Boy Scout Camp, participated in the full setup, installation and maintenance of my father's inground swimming pool, as well as enjoyed constantly researching everything there is to know about swimming pools for 5+ years. I enjoy all water related sports, being part of the online swimming pool community and always learning new things!