There's nothing quite like going for a swim on a hot, sunny day.
Picture this: the sun is shining and the school's out for summer. You decide to spend the day swimming with the family, only to discover that there is a snake in the pool when you go to get in! 
How did the snake get there and is there any way to stop snakes from getting into your pool going forward? We're here to answer these questions around do swimming pools attract snakes and more!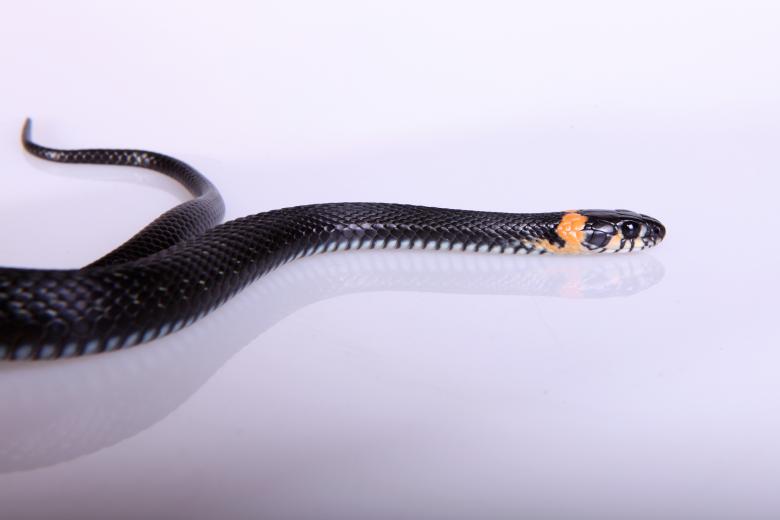 Does Having A Pool Attract Snakes To It?
The short answer? Yes, it is possible for swimming pools to attract snakes.
Just think about it, snakes like to hide in dark areas where they can't be seen, and that goes for rocks, logs, vegetation, and even the warm concrete right next to a swimming pool, too. 
So, if you go for a swim in a lake, the ocean, or even in your swimming pool – it's super important to make sure that you are always double-checking for signs of snakes and other crawlies.
If you see something move, then you should seek to identify what animal it is and get out of the water immediately if it is a snake!
While we're talking about snakes, here's another thing you need to know: They don't just bite people when they feel threatened.
Most times, they strike only after they have been provoked. For example, if you accidentally step on one while walking through tall grass, it will most likely not attack you. 
However, if someone intentionally steps on it, this could provoke the snake into striking. This is why it's important to make sure that there aren't any snakes near your swimming pool before you decide to take a dip!
With all that being said, even though it might not be possible to keep snakes away from a swimming pool completely, there are a variety of ways you can help to minimize the chances of finding one in a pool, while also increasing you and your families overall safety, too. This brings us to our next point. 
How To Keep Snakes Away From Your Swimming Pool: 3 Easy Methods
So, now that you know that it is indeed possible for snakes to be attracted to your swimming pool – we're sure that you'll now be very keen to learn how to keep your swimming pool as free from them as you possibly can! 
Below, we're going to be talking you through some of the top ways that you can keep snakes away from your swimming pool and backyard in general, so whenever you're ready – just read on:
1. Pool Fencing 
The best way to keep snakes away from swimming pools is to install a fence around the area. The fence needs to be high enough so that no animal can climb over it.
It also needs to be made of metal or wood because these materials repel snakes better than plastic or concrete. You can buy fencing kits online or at your local hardware store. 
The kit contains all the necessary parts to build the fence. Once you have built the fence, you need to paint it black.
Black is the color that snakes find least attractive, so you can rest assured that installing a black fence around your swimming pool will be a surefire way to keep them far away! This is also a great method to keep frogs out of your swimming pool as well.
2. Chicken Wire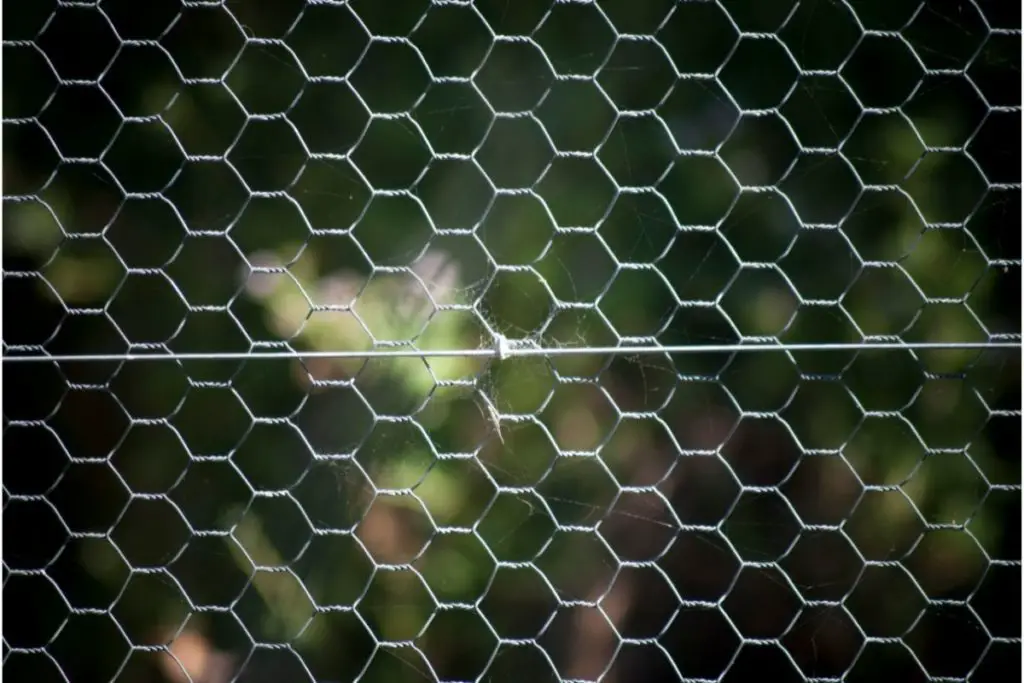 Alternatively, if you do not wish to invest in blacking fencing around the perimeter of your swimming pool, then you could simply opt to install chicken wire around the perimeter of your swimming pool, instead.
As we're sure you're already well aware, chicken wire is not only super inexpensive, but it is also very easy to obtain. 
All you will need to do is simply purchase how much you need, cut it to size and then simply lay the wire flat across the ground. Then, you'll need to secure the ends of the wire together using either tape or glue.
Finally, you'll need to spray the entire area with some sort of insecticide, such as bug zapper, to ensure that the snakes won't be able to enter the area. This can also be effective to help keep mosquitos away from your pool!
3. Snake Repellents
You can also use a combination of plants and chemicals to deter snakes. Some common examples include copper sulfate, iron phosphate, and diatomaceous earth.
These products work by disrupting the sense of smell that snakes rely on to locate food. This method, in particular, is one of the most popular options for keeping snakes at bay because snakes are known to detest these fragrances. 
Our Conclusion on Keeping Snakes Away From Your Swimming Pool
There we have it, you've made it to the end of this article! We hope that you have found this guide on keeping snakes away from your pool to be helpful.

Before you go, we'd like to take a moment to thank you for reading, and we hope that you enjoyed learning about some of the best ways that you will be able to keep snakes away from your pool or local swimming spot.
In addition to discovering some ways that snakes can be kept away from a swimming pool, it's also important to remember that, regardless of whether you're planning on throwing a backyard swimming bash or you're going to be enjoying a family day at the beach.
It's important to always do your due diligence and check the area for any signs that snakes might be present, especially if you happen to live in an area of the world that has many species of snakes. 
So, next time you're planning on going for a dip in the ocean, lake, pond, river, or stream, remember to check your surroundings before getting in the water.
You never know what may be lurking beneath those waves! While you're here, why don't you bookmark this article?
That way, if you ever need to come back and refresh your knowledge on how to keep snakes as far away from your home, backyard, and swimming pool  – you'll be able to easily find this guide. Don't be like the guy in the video below!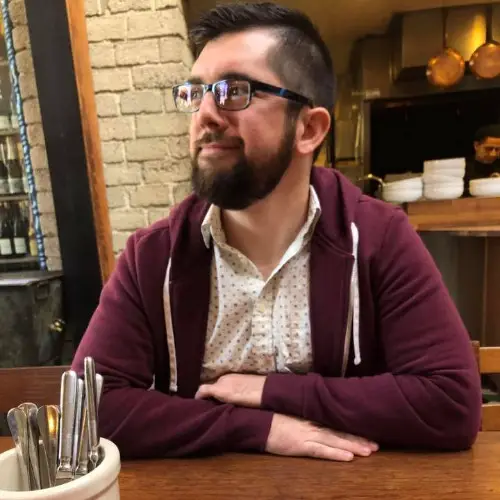 Hello, I am a writer and marketing specialist in Kansas City, MO. My love for swimming pools started as a child when I would visit my aunt & uncle's inground swimming pool on a frequent basis over the summer. Since then I have taught swimming lessons at a Boy Scout Camp, participated in the full setup, installation and maintenance of my father's inground swimming pool, as well as enjoyed constantly researching everything there is to know about swimming pools for 5+ years. I enjoy all water related sports, being part of the online swimming pool community and always learning new things!