Before we get into how to keep mosquitoes away from your pool, lets first acknowledge that there's nothing better than jumping into your pool on a hot summer's day, especially when the sun is rising and you can feel the sweat running down your back.
While owning a swimming pool can have its perks, this does not mean that it doesn't come with its setbacks, whether that be maintaining the chemical levels, adding pool shock, or keeping the water clean during the down period. 
However, one of the worst things about owning a swimming pool is the mosquitoes, which are often attracted to hot and humid climates.
Despite their size, mosquitoes can be dangerous insects, as they spend their time biting humans and spreading disease. Their bites can also cause irritation, itching, rashes and other skin conditions. 
Fortunately, there are numerous ways that you can keep the annoying insects away from your pool, which we have decided to showcase down below.
So if you want to know how you can keep your swimming pool mosquito-free, then you have come to the right place.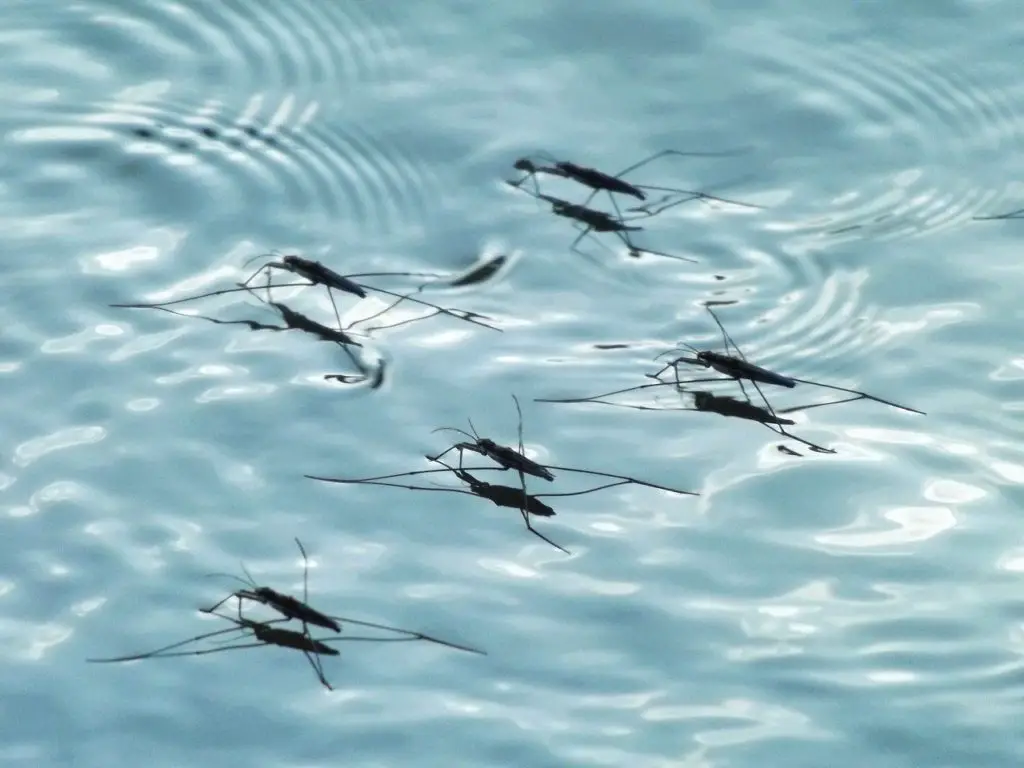 In the following article, we are going to teach you how to keep mosquitoes away from your pool using several different methods, which require no professional experience or special tools.
Also, see our guide on how to keep horse flies away from your pool as well!
These methods are tried and tested, which means they should keep your pool insect-free for the majority of the summer season. 
So if you want to keep mosquitoes away from your swimming pool, this article has everything you need to get started. 
Do Swimming Pools Attract Mosquitoes? 
During certain times of the year, you may have noticed that mosquitoes will become more prominent around the pool. This is because mosquitoes prefer hot temperatures, which is when you and your family will most likely prefer to have a dip. 
Hot weather and warm water are important for mosquitoes when it comes to the breeding season as they will use these conditions to store their eggs.
In most cases, the female mosquito will lay her eggs on the surface of the water, where they will hatch into larvae and feed on the organic matter in the pool. 
When a few days have passed, the larvae will grow into a mature insect that will live on the surface of the water.
Here, it will bite any animal that crosses its path. Because of this, the mosquito has a constant supply of blood which gives the insect more incentive to stay in the same place. 
How To Safely and Effectively Keep Mosquitoes away From Pool
Of course, keeping mosquitoes away from your pool can be difficult, especially when it comes to using pesticides and other harmful chemicals.
Not only can these substances upset the balance of your pool, but they can also prove dangerous when used in a communal space. 
Fortunately, there are now countless methods that can be used to rid your pool of mosquitos.
Many of these methods do not require dangerous chemicals or special tools. In the following sections, you will find some of these methods and everything you will need to complete them: 
Method #1: Buy A Bat House
While the notion of purchasing a bat house may sound strange, it is one of the most effective and natural ways to keep mosquitoes away from your pool. 
According to recent studies, the average bat can eat up to 500 mosquitoes a night, which only demonstrates how beneficial these creatures can be to your home and garden.
All you have to do is mount a bat house around the perimeter of your pool and you will start to see the difference over time.
Method #2: Get A Fan 
If you are able to mount a fan above your pool or use one in your garden, then we highly recommend that you follow this procedure.
Not only will a fan keep you and your family cool, but it will also reduce the number of insects around your pool as mosquitoes will often steer clear of the strong wind.
Just make sure that everything is up to code and that any electrical appliances are at a safe distance from the pool. 
Method #3: Cover The Pool 
Like many mosquito-related incidents, all your problems can be solved by building your own mosquito net which you can then use to cover the pool.
This involves making a screen that will go around the perimeter of the pool and reduces the number of insects gaining access to the water. A swimming pool cover will also help keep bees and wasps away from your pool as well.
Method #4: Mosquito Repellents 
While we do not recommend using pesticides, there are still other repellents that can be used to keep mosquitoes away from your pool. 
These include natural products such as Stay Away Mosquitoes, or adding repellent plants and scents to the perimeter of the pool. For example, it is commonly known that the scent of citronella can be used to deter insects and other pests from your garden.
This means that you can surround your pool with citronella candles which helps to create a welcoming atmosphere while keeping unwanted insects away from the yard. 
Of course, there are also several varieties of plants that are known to repel mosquitoes. These can be grown in your garden as a natural deterrent. Some examples include: 
Rosemary 
Geraniums 
Marigolds 
Basil 
Lavender 
Peppermint 
Garlic 
Fortunately, many of these plants are known for their fragrant smell meaning they will make a welcome addition to your garden and backyard while also keeping it insect-free. 
Method #5: Turn On Lights 
Like most insects, mosquitoes will become attracted to the light when it gets dark, which is why we recommend having a source of light in the garden or somewhere away from the pool, if possible, to keep them distracted.
This can include anything from a tiki torch to a floodlight, as long as there is light in the garden or distant from your swimming pool, the mosquitoes will go and find it. 
Method #6: Remove Stagnant Water 
If your garden is prone to standing water, then this could make your backyard a paradise for nesting mosquitoes who will often seek out such conditions to lay their eggs. 
Standing water can include anything from wet holes in the lawn to collected rainwater in a bucket or plastic sheet.
So you need to make sure that all standing water is removed or poured out before the summer season, otherwise, you could find yourself dealing with a mosquito infestation. 
Our Final Thoughts on Keeping Mosquitoes Away From Your Pool
Because of the recent concern of the many viruses they carry, mosquitoes are proving a bigger threat to families across the country, especially those with swimming pools and wet gardens. 
Sometimes the best way to keep mosquitoes away from your pool is by being prepared. This is why you will need to follow the above methods we have shared to prevent the annoying insects from nesting on your land.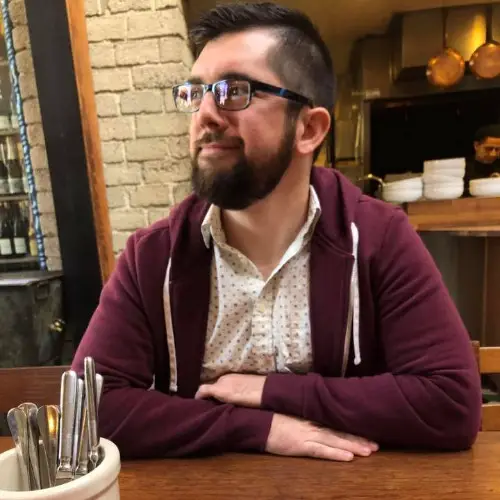 Hello, I am a writer and marketing specialist in Kansas City, MO. My love for swimming pools started as a child when I would visit my aunt & uncle's inground swimming pool on a frequent basis over the summer. Since then I have taught swimming lessons at a Boy Scout Camp, participated in the full setup, installation and maintenance of my father's inground swimming pool, as well as enjoyed constantly researching everything there is to know about swimming pools for 5+ years. I enjoy all water related sports, being part of the online swimming pool community and always learning new things!