Inground pools are becoming increasingly popular because they allow homeowners to enjoy swimming without having to construct a flimsy temporary pool, which can be unsightly and not durable.
They are usually installed in a backyard, patio, or deck area.
The main advantage of inground pools is that they don't require much maintenance. In addition, they provide a relaxing environment where you can swim and relax. However, many common questions surround inground pools, such as "do inground pools have liners?" (Short Answer: Yes, they do!).
We get into that in depth and more!
Leaning more towards an above ground pool? If so, check out our guide on the best above ground pool liners!
However, before you decide to install an inground pool, you should consider some essential things:
You should determine whether to install a spa pool or a hot tub.
You should choose between concrete and fiberglass materials.
You should check out the pros and cons of each type of pool.
Installing A Spa Pool Vs. A Hot Tub
A spa pool is a water-filled enclosure made from glass or plastic.
Spas come with various features such as jets, lights, music systems, and even built-in whirlpools. A spa pool tends to be more expensive than a hot tub, especially inflatable or portable hot tubs, because it offers a wider variety of options.
For example, you will probably need to pay extra to get a heated spa instead of just a traditional hot tub. Besides this cost difference, the most obvious difference is that hot tubs don't have as many fancy bells and whistles.
Instead, they only offer essential comfort and relaxation. If you plan to use your pool exclusively for swimming, then a hot tub may not be the best option.
However, if you plan on enjoying the pool at different times throughout the year, then a spa might be better suited for you.
Choosing Between A Concrete Swimming Pool & A Fiberglass Pool
When choosing between a concrete and a fiberglass pool, there are several factors that you should take into consideration.
First, both materials are very durable.
As long as you keep up with regular maintenance, you shouldn't have any problems looking after either in the long term.
Second, you should think about how much space you have available.
If you have limited room, you should opt for a fiberglass pool. This is because fiberglass pools tend to be smaller than their concrete counterparts.
Finally, you should consider the overall look and feel of your home.
For example, if you prefer modern designs, you should go with a fiberglass pool. On the other hand, if you like something more classic, you should opt to use a concrete pool.
Pros And Cons Of Each Type Of Pool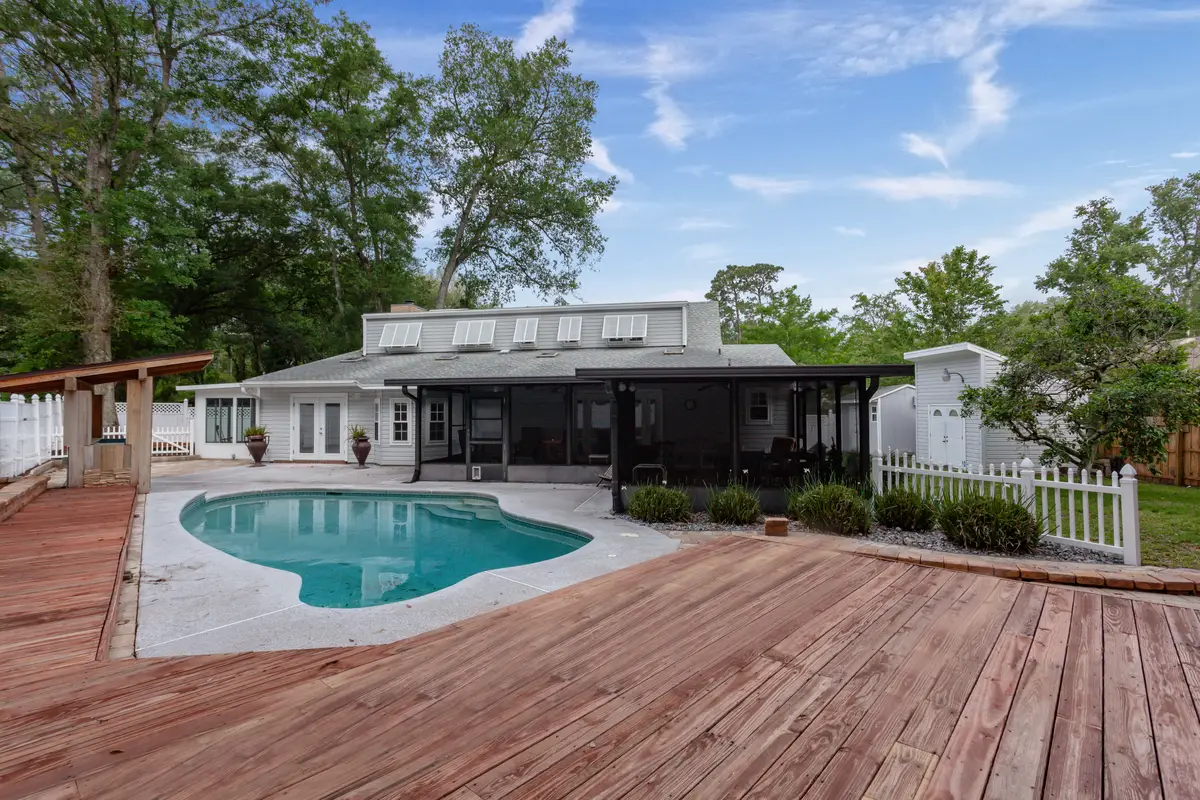 The following sections will discuss the advantages and disadvantages of each type of pool:
Concrete Pool Pros
Easy To Install
Durable
Affordable
Can Be Installed Indoors Or Outdoors
Can Be Used Year-Round
Can Provide Some Cooling Effects
Can Look Great With Various Decorations
Can Be Customized Based On Your Needs
Can Be Maintained By You
Cons Of An Inground Pool
Requires More Maintenance Than Other Types Of Pools
May Require Repairs During Construction
May Need Professional Installation
Fiberglass Pool Pros
Very Durable
Can Be Installed Indoors Or Outdoors (Outdoor Fiberglass Pools Are Called "Patio Pools")
Can Be Made To Fit Any Space
Can Offer Many Features Such As Lights, Music Systems, Whirlpools, Jets, etc.
Can Be Installed Quickly
Fiberglass Pool Con
Installing Your Inground Swimming Pool
To install an in-ground pool, you will first need to dig out a hole large enough to accommodate the size of the pool.
After digging the spot, you will need to pour some concrete inside the hole to form the pool's foundation.
Once the concrete has been set, you can begin installing the pool.
You will need to ensure that you have all the necessary equipment before beginning installation.
The most essential piece of equipment that you will need is a quality swimming pool pump. Without a pump, you won't be able to circulate water through your pool. Also, you will need a filter system. A good quality filter will help ensure that your water stays clean and clear.
After installing the pump and filter, you will need to connect it to the drain line from your house.
Then, you will need to attach the drainpipe to the bottom of the pool.
Finally, you will need to fill the reservoir with water.
Why Choose An Inground Pool Over A Hot Tub?
An in-ground swimming pool is a great way to enjoy the outdoors while staying cool during hot summer days.
However, many people don't know why they should choose an in-ground pool over a hot tub.
Here are three reasons why you should select an in-ground pool instead of a hot tub:
It's Easier To Clean!
One of the most significant benefits of choosing an in-ground pool is that it is easier to keep clean.
Unlike a hot tub, which requires a lot of maintenance, an in-ground pool only needs to be cleaned when dirt or debris is on its surface.
Additionally, unlike a hot tub, an in-ground swimming pool doesn't require unique cleaning products. If you are a hot tub owner, we recommend utilizing a high quality hot tub vacuum to help save time!
All you need to do is use soap and water to get rid of any dirt or grime that may accumulate on the surface of your pool. Check out our full guide on how to clean a hot tub here.
It Can Provide More Comfort!
Another benefit of choosing an in-ground pool over a hot tub is that it provides more comfort.
While a hot tub offers the same amount of relaxation as an in-ground pool, it does not offer the same exercise potential.
This is because hot tubs tend to be much smaller than in-ground pools.
Therefore, if you're looking for a place to get fit after a long day sitting down at work, an in-ground will probably be a better choice than a hot tub.
In addition to these advantages, an in-ground can also provide other benefits such as increased property value and reduced energy costs.
How Much Does An Inground Swimming Pool Cost?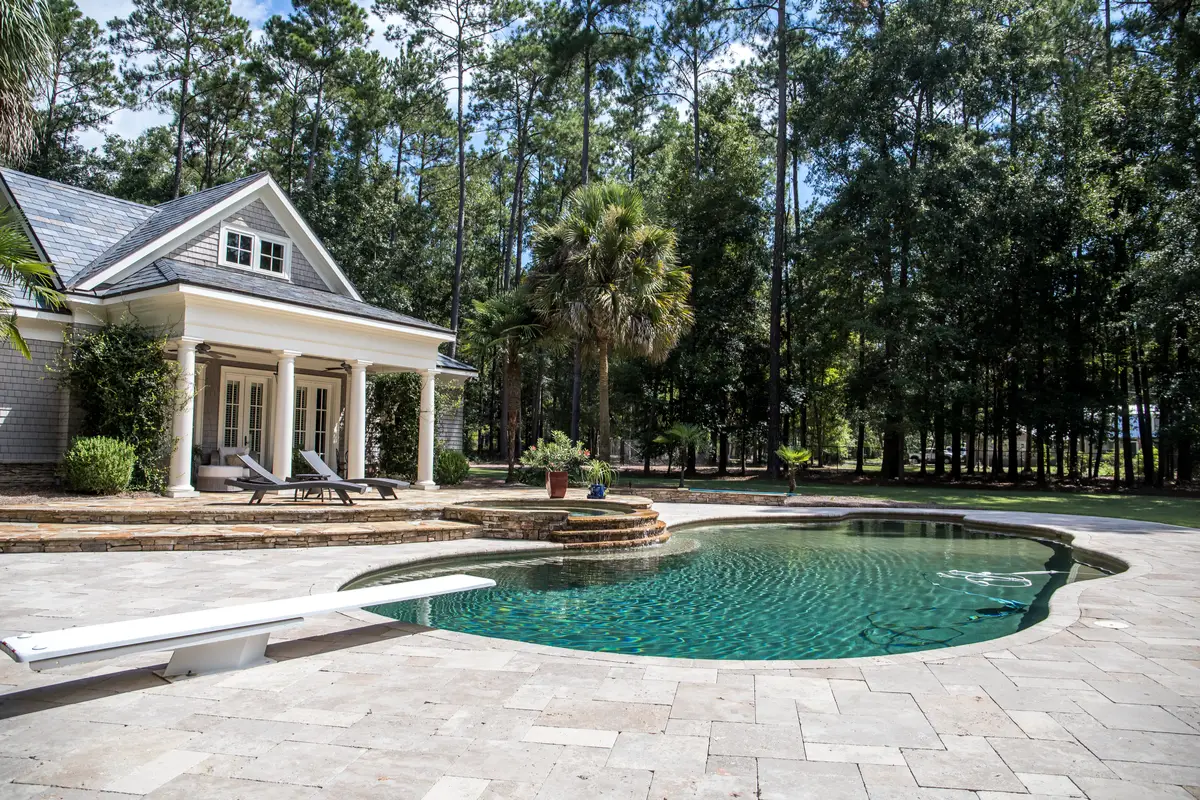 The cost of installing an in-ground swimming pool depends on several factors, including size, location, materials used, and whether you want to install a liner.
However, the average price of an in-ground swimming pool can range between $10,000 and $20,000. This is quite more expensive than the other common option of an above ground swimming pool.
What Are Some Of The Most Common Types Of Inground Pool Designs?
There are commonly two types of designs available for in-ground pools: rectangular and circular.
Rectangular pools are typically made of concrete.
Circular pools are often made out of fiberglass and can range from 6 feet in diameter to 12 feet in diameter.
There are also various less common shapes available for in-ground swimming pools.
These include square, oval, kidney-shaped, and even octagonal pools.
What Size Should My Inground Pool Be?
When deciding how big an in-ground pool should be, the first factor to consider is the number of people who plan to swim in the pool.
A bigger pool will allow more swimmers to enjoy themselves without overcrowding the area.
However, suppose you live in a cold climate where temperatures drop below freezing.
In that case, you might want to choose a bigger well-heated pool to not have to worry about ice forming on it as easily.
Our Conclusion on If Inground Swimming Pools Have Liners
To conclude, there are many reasons why you should consider having an in-ground swimming pool instead of a hot tub.
And yes, inground pools do have liners!
Whether you're thinking about adding a new swimming pool or replacing an old one, this article will give you some ideas about which type of pool would best suit your needs.
If you plan to install an in-ground pool in your backyard, you'll need to decide what kind of pool you'd like to have. There are many in-ground pools available, including partially submerged, and fully submerged.
Check out the video below for a tutorial on replacing or installing a new pool liner on an inground swimming pool below!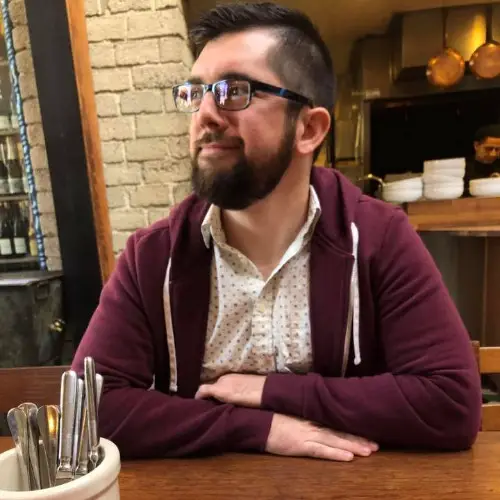 Hello, I am a writer and marketing specialist in Kansas City, MO. My love for swimming pools started as a child when I would visit my aunt & uncle's inground swimming pool on a frequent basis over the summer. Since then I have taught swimming lessons at a Boy Scout Camp, participated in the full setup, installation and maintenance of my father's inground swimming pool, as well as enjoyed constantly researching everything there is to know about swimming pools for 5+ years. I enjoy all water related sports, being part of the online swimming pool community and always learning new things!