When you finally have your own swimming pool in your backyard, you will want to get the absolute most out of it. 
This means that in the summer, you are sure to be in that water as often as possible. You have probably already thought about throwing a pool party and inviting some of your friends around to enjoy some time in the water.
But there's only so much swimming you can do. If you are bored with going around and around your pool, swimming lap after lap, or even using your pool's diving board, then you definitely need to try something different – something fun that will keep you active and entertained at the same time. 
Well, how about a swimming pool game? 
There are loads of fun activities you can get up to in a pool and there are many games to play with all your friends – but which ones are the best? 
So, we have pulled together a list of our favorite swimming games you can play with adults in your backyard pool. Take a browse and pick a few for you to try with your friends at the next pool party! 
For a fun, physical game that is sure to get a lot of your guests soaking and laughing, try water jousting. 
To play this game, you will need to purchase a water jousting set that should include at least two inflatable logs and two inflatable canes. They can be found online and in stores at some very reasonable prices so this is definitely a game that is available to a lot of people.
However, you can improvise this game with your own inflatable pool rafts and pool noodles if you already have the equipment.
To play water jousting, all you need to do is inflate the two logs and canes from the water jousting set. Then, two opponents will both straddle the log and flat along the surface of the pool.
Each armed with their own cane, their objective is to push and beat the other opponent of their log so they fall into the water. The victor is the one still sitting on their log while the other is dunked in the water. 
Water jousting is a fun game that can be competitive at times, but you can even up the ante by making bets or a forfeit for the loser.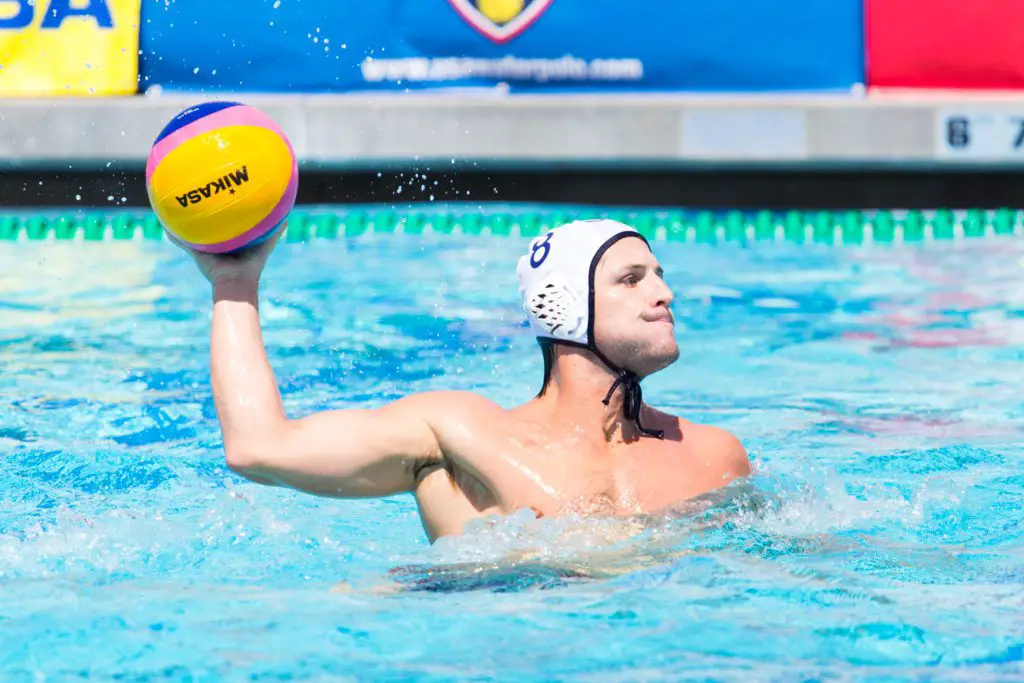 Pool Volleyball is definitely a game you have already tried to play in your pool before. It is a classic pool game, but not everyone has the net or the right ball to play pool volleyball properly. 
Well, it's time you got yourself a pool volleyball set. They are definitely not economically friendly when compared to some other pool game sets, but we think that it is worth it because pool volleyball is a game that you will just play again and again with pretty much anyone. 
Once you have bought a pool volleyball set, it's easy. Just blow up the ball and set the set from one side of your pool to the other. The rules are very easy – don't cross the net, and try to hit the volleyball over the net.
Don't let it hit the water on your side of the net – or you lose a point You can play in a pair or in two even teams – or try a  tournament style competition where the winners get a prize like free pizza from the losers. 
No matter which way you play it, pool volleyball is an iconic game that is played in swimming pools all across the States – so don't delay any further and give this entertaining pool game a try.
Tug of War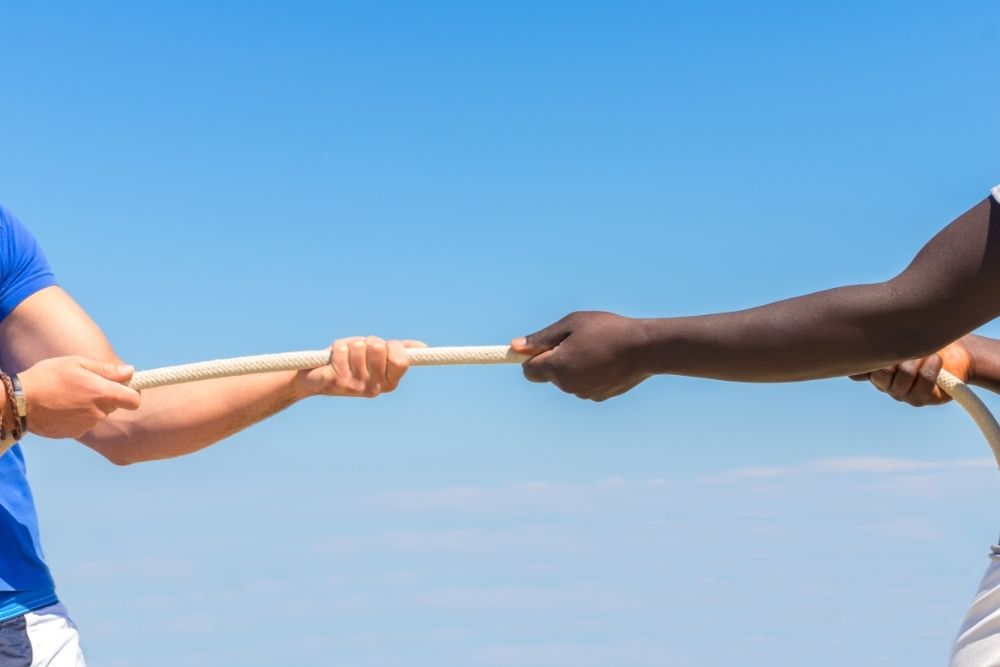 A traditional game that has been played for centuries – it's tug of war! This classic playground game is ideal for a pool environment and it doesn't even require you to dig deep into your wallet for the right equipment. 
All you need is two lengths of rope – one to act as your halfway line, and the other for both teams to pull. Tie a knot in the middle of the one length of rope, and lay the other rope halfway across the length of your swimming pool.
Then, both teams can jump into the water and take up their positions on either end of the rope.
The losing team is the first to touch the halfway line and cross into their opponents half of the pool.
There is another way to play tug of war with a swimming pool that only requires one length of rope. The rope should stretch across the pool from one side to the other, and both teams should stand opposite each other on the ground.
Then they can pick up their end of the rope and begin. The same rules apply – but this time, the losing team will be the ones who fall into the water! 
This is a fun way to play this classic game, especially with the danger of falling into the water. 
If you are looking for a fun game that is easy to play in the dark for a late-night pool party, then try picking up glow sticks from the bottom of your pool. 
The party glow sticks come in some crazy colors and look amazing glowing in the night darkness. All you have to do is snap some glow sticks and throw them into the pool.
Everyone has to dive underwater to pick up as many glow sticks as possible – the winner will be the player with the most glow sticks once they are all picked up.
Picking up glow sticks can be pretty chaotic as light is limited apart from the glow sticks (which makes them easy to find) and everyone is sure to scramble and grab as many as they can.
Some sneaky players can even try to stop other players from picking up glow sticks or even try stealing them from other players. It's sneaky – but all rules are out of the window in this game.
Just grab as many glow sticks as you can, and keep hold of them! 
Marco Polo
Marco Polo is definitely a game you have heard of before – perhaps you have even played it before on the playground.
It is a classic call and response game where one person is 'it'. They then have to close their eyes and shout "Marco!" Then, all the other players shout "Polo!" as a response.
The person who is 'it' then has to track down and find another player by tagging them. Then, that person is 'it'. 
It is a very simple game with very few rules – the person who is 'it' has to keep their eyes closed at all times and can shout "Marco!" as many times as they like.
The other plays always have to respond with "Polo!" and try to avoid the player 'it' from touching them. 
There are two reasons why we decided to include this classic game on our list. The first is because you don't need to go out and buy something for you to play this game.
All you need is players! This is ideal for those who are trying to save money and don't want to spend anything on games they might not even enjoy. 
The second reason is because you can play Marco Polo with as many players as you like. If there are two, five, ten, twenty of you – everyone can still play Marco Polo and no one has to sit out a round to give someone else a turn.
As long as you can all fit in the pool, then you are good to go!
For an easy way to get the most out of all your inflatable pool accessories, why not try having a few inflatable races?
The concept is pretty easy – everyone competing gets to sit on an inflatable – whether it is a chair, an animal, or a float – and try to make it from one end of the pool to the other first.
This is a great, fun way to use all the inflatables you are bound to have lying around so you won't have to flash any more cash to enjoy this game. 
It may be simplistic, but racing with inflatables is not as easy as it seems – your guests are bound to start bumping into each other, play dirty by trying to knock each other of their inflatables, and no one will be able to stop laughing water seeing your friend Matt try to paddle his way frantically across the pool on the back of a blown-up unicorn. 
Inflatable racing is definitely a game you have to try out in your pool, plus it is a great way to work out who is going to pay for dinner that evening. 
This game is very similar to water polo, only more chaotic and sure to cause a bunch of laughs. 
Traditionally, watermelon relay is usually played by two teams with a petroleum jelly covered watermelon. Yep – you heard us, a watermelon covered in either petroleum jelly or vegetable oil.
This watermelon is substituted for the ball in water polo. The two teams have to try and pass it to the other team's side to score a point using their hands without throwing the watermelon.The first team to get to 10 points wins. 
You can imagine the results – lots of dropping, scrambling, laughing as everyone tries to run in water with a very slippery watermelon in their grasp.
If you don't want to use a watermelon, you can always use an inflatable ball but it has to be slippery – otherwise, you're just playing water polo. 
And finally we have this classic drinking party game – beer pong! 
This game is played at universities and colleges all across the world, never mind just the States! And for a good reason – beer pong is a fun, competitive drinking game that will get everyone enjoying their time at the pool and can entertain for a long time. 
But how can you play beer pong in a swimming pool?
Well, beer pong floats are available in stores and online for some pretty affordable prices. All you have to do is inflate the float and allow it to float on top of the pool's surface.
There are pocket holes so you can slot in the cups without risking them falling over. The fact that the float is, well, floating means that you and your friends will have the added challenge of a moving beer pong table. 
To play beer pong, all you need to do is throw your ball into one of your opponent's cups. Then, they have to drink the entire contents of that cup. The winner is the first to clear all of the opponents drinks.
There's just one rule – don't touch or splash at the float. It's not fun nor fair if you try pushing the float out of your opponent's way when they're trying to take the shot. 
If you want to spice things up, you can try switching out the beer with surprise drinks – I personally used to pour in shots, watered down vinegar, or milk to really mess with my friends.
If you want an alcohol free version, try using sodas or fruit juice for the perfect cool down treat that will keep you and your guests hydrated in the hot weather. 
Our Conclusion on The Best Swimming Games for Adults
There we have it! Some of our favorite swimming pool games that are ideal for adult pool parties! 
We have included a great mix of affordable swimming pool games and some that require you to pay up for some inflatable equipment. However, all of these games are fun and easy to play with different amounts of players.
They are sure to cause a stir & entertain your guests at the next pool party. 
Frequently Asked Questions (FAQs)
While most games can be fun for everyone involved, what about swimming games? See some of the most frequently asked questions we get about game-related activities and fun exercise while swimming.
Is swimming good for you?
Swimming is one of the best forms of exercise you can do. It reduces the risk of illnesses like heart disease and type 2 diabetes, they help you control your weight and is a definite mood booster. 
How often should you swim?
Most doctors and medical professionals will recommend you swim at least once or twice a week but that does not mean you have to limit yourself – you can enjoy swimming as often as you want.
You can swim every day if you choose to. It may be harder to keep this habit up in the winter if you have an above ground swimming pool or indoor pool that needs to be winterized, but you can always tough it out or visit your local indoor swimming pool. 
We hope you enjoyed our guide on the best swimming pool games for adults. Turn up the fun and enjoy your next pool party to the fullest!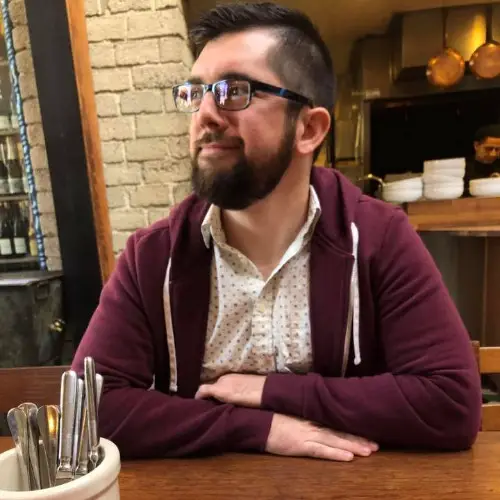 Hello, I am a writer and marketing specialist in Kansas City, MO. My love for swimming pools started as a child when I would visit my aunt & uncle's inground swimming pool on a frequent basis over the summer. Since then I have taught swimming lessons at a Boy Scout Camp, participated in the full setup, installation and maintenance of my father's inground swimming pool, as well as enjoyed constantly researching everything there is to know about swimming pools for 5+ years. I enjoy all water related sports, being part of the online swimming pool community and always learning new things!