When it comes to the summer season, and you finally get to enjoy some chill time in your pool, one of the most important things is ensuring it's clean and safe, of which swimming pool chlorine is a vital key to.
One of the most integral parts of proper pool maintenance and hygiene is chlorine levels, and it's important to have enough chlorine and to know how to lower chlorine in a pool to ensure that your pool's chemistry is just right for swimming.
However, it is also important to make sure you don't have too much chlorine, as that can also be bad! Pool chlorine testers can definitely help you keep an eye on this throughout your swimming pools open season.
Balancing the chlorine levels in your pool can be quite tricky, especially if you're not an expert.
So don't worry if you end up having too much chlorine, this is a pretty common problem. And luckily, it's a problem that can be easily corrected, so let's get right into it! 
Why Is Having Too Much Chlorine In Your Swimming Pool Bad?
Before we get into the how of fixing the chlorine problem in your pool, you might be wondering why exactly too much chlorine is a bad thing. Is it dangerous? 
As a general rule, having slightly higher than normal levels of chlorine is completely harmless. You'll simply have an extra clean swimming pool.
The problem is when the levels of chlorine are way too high, for a prolonged amount of time, as being over-exposed to too much chlorine can result in some issues. 
Basically, too much chlorine in the pool will alter the pH level of the water, turning it more acidic.
This, in turn, can cause a few negative symptoms in those using the pool. Here are the main ones: 
Irritant dermatitis (essentially skin irritation and rashes with red bumps)
Eye irritation (you will notice that your eyes go red)
Asthma and respiratory problems due to the chlorine vapors
Usually, these symptoms should clear up by themselves after a few days, as long as you stay away from the pool full of chlorine.
These are super common, and they're a pretty good sign of your pool having way too much chlorine in it. 
Sometimes, if the chlorine is at really high levels, you can get chlorine poisoning.
This is a little more serious, and you should definitely contact your doctor.
However, this will usually only happen if you've been exposed to high levels of chlorine regularly, which you normally wouldn't as you will quickly be able to tell there's too much chlorine thanks to the previous symptoms. 
The symptoms of chlorine poisoning, for reference, are as follow: 
Nausea, dizziness, and vomiting
Coughing
Wheezing and difficulty breathing
A burning sensation in the throat due to irritation
Pain in the chest 
How To Lower The Chlorine Level In Your Pool:
There are different methods of properly and effectively lowering the chlorine levels in your pool. Here are our team favorites: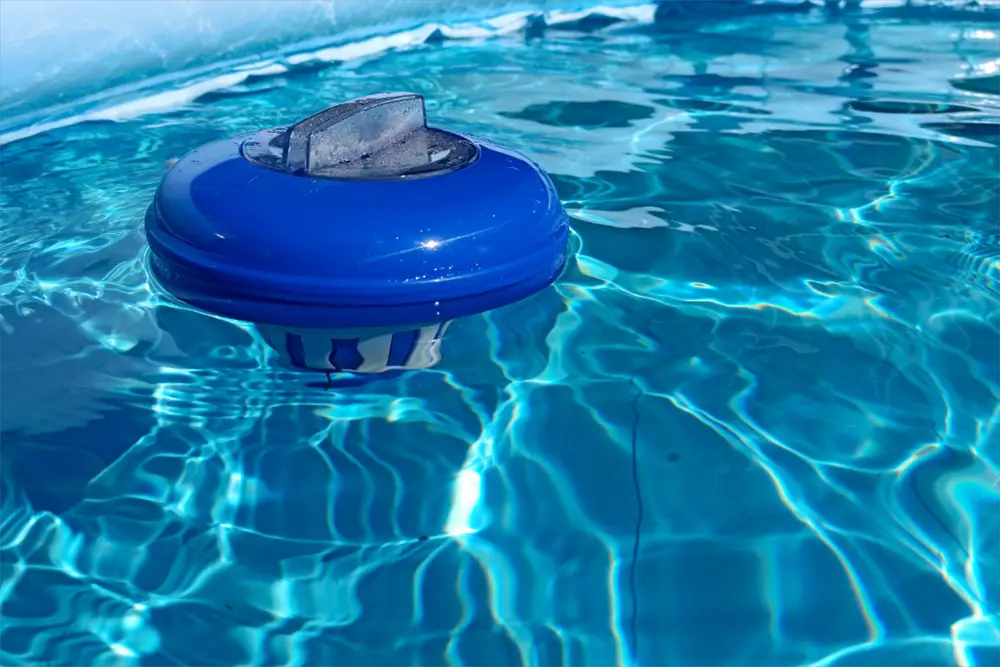 1. Simply Stop Adding Chlorine and Swim:
If the chlorine levels aren't too much higher than they should be, you can easily solve the problem by not adding any extra chlorine for a while.
Then, you simply have to wait for the chlorine already in the pool to get used up, and one of the best ways to speed this process up is by simply swimming!
This is because the chlorine will have to work harder while you are in the pool, to eliminate all of the bacteria you bring in with you. 
2. Stop Adding Chlorine and Use The Sun:
It might seem a bit of a far-fetched method, but using sunshine to reduce chlorine levels is actually super effective.
For this, you need to first stop adding any extra chlorine, by stopping the feeder or removing your method of chlorine. Then, leave the pool exposed to sunlight. 
After around 2 hours or so, chlorine levels can be reduced by up to 90%!
This works because the UV rays will react with the chlorine, creating chlorine gas that then simply disperses into the atmosphere.
Just keep monitoring the levels, and once you're satisfied with the results, the pool is back to being ready.
3. Heat The Swimming Pool Water Up:
Temperature can affect the levels of chlorine in the water because it can affect the way that chlorine behaves.
If you heat up the water, you will cause more bacteria to proliferate, which means that chlorine will be used up a lot faster in order to eliminate them all. 
So if you want a quick method of reducing the chlorine, simply heat up the pool water between 90 to 10 degrees Fahrenheit above its normal temperature levels, and chlorine will be used up a lot faster. 
4. Dilute The Pool Water By Draining Some and Adding Fresh Water Back In:
Another method of reducing the chlorine levels in your pool water is to dilute the water, as then there will be less chlorine overall.
For this, you will have to partially drain the pool of water, and then top it up with fresh water that does not contain any added chlorine. 
The downside to this method is that it can take a lot of time and that you will have to monitor the pH levels a lot more closely! 
5. Use Hydrogen Peroxide:
Hydrogen peroxide is a very strong oxidizing product, and when it mixes with chlorine it reacts and produces water and oxygen, effectively reducing the overall chlorine levels of the pool.
There are hydrogen peroxide products specifically designed for use in pools, and these are the best to use. 
For the best results, this method should be used in pool water with pH levels over 7, so test your swimming pool water before using this to make sure! 
6. Use a Chlorine Neutralizing Product:
As high chlorine levels in the pool are a very common problem, there are plenty of easy-to-use products available in the market to solve this.
Chlorine neutralizing products will do just that, neutralize the chlorine, therefore reducing the levels. 
Our Conclusion on Knowing How To Effectively Lower The Chlorine Level of Your Swimming Pool
When it comes to lowering the chlorine level in your pool, there are many different products to choose from, just make sure you add it in gradually so that you don't end up with too low a level of chlorine, as then you will have the opposite problem! 
Different methods are better suited to different pools and circumstances, so just choose the one that works best for you!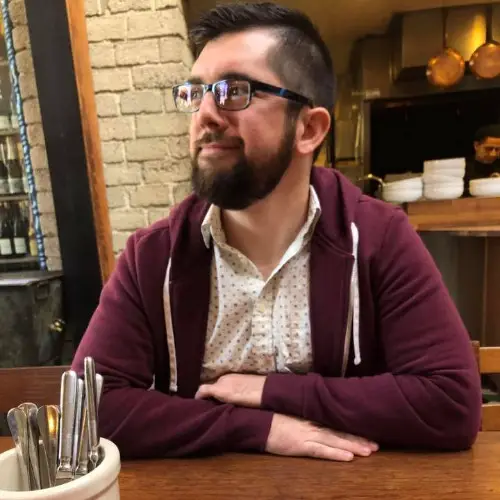 Hello, I am a writer and marketing specialist in Kansas City, MO. My love for swimming pools started as a child when I would visit my aunt & uncle's inground swimming pool on a frequent basis over the summer. Since then I have taught swimming lessons at a Boy Scout Camp, participated in the full setup, installation and maintenance of my father's inground swimming pool, as well as enjoyed constantly researching everything there is to know about swimming pools for 5+ years. I enjoy all water related sports, being part of the online swimming pool community and always learning new things!