Baking soda is a common ingredient found in most kitchens, but did you know that you can also use it to maintain your swimming pool.
Owning a pool gives you a great way to exercise and relax, but it also takes a fair bit of work to keep it clean and hygienic. 
Over time, you may find that the pH of your pool water decreases, gradually becoming more and more acidic.
This is caused by a range of different factors, from rain water to leaves and other pieces of debris falling into the water.
If your water gets too acidic, then it won't be good for your pool, and it certainly won't be fun to swim in.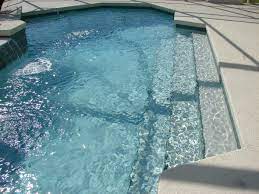 Today, we will be telling you how to solve this problem with baking soda.
We will be explaining how baking soda can be used to regulate the pH of your pool water, as well as how much of it you will need to put in. 
Why Do I Need To Raise The pH Of My Pool?
PH should be one of the primary concerns of any pool owner.
If the water in your pool has a pH that is too low, then it will be mildly acidic, and this can cause all sorts of problems for you and your equipment. 
Water with a low pH may corrode the fixtures and fittings in your pool, and can also have a detrimental effect on electrical devices such as pool pumps.
Acidic water also contributes to the formation of more chloramines which are known to speed up corrosion as well as irritate the skin and eyes. 
What Causes My Swimming Pool Water To Become Acidic? 
Ideally, you want the water in your pool to have a neutral pH between 7.2 and 7.8. However, you will find that your water often dips below this safe threshold. 
Natural rainwater has a pH as low as 4 or 5, and as such, periods of heavy rainfall may cause your pool water to become more acidic.
Other factors such as debris, or improper usage of water treatment chemicals may also contribute to a lower pH. 
Due to the above, you may find that the water in your pool is always gradually becoming lower and lower.
This is why it is so important to regularly maintain your pool water by raising its pH until it is neutral.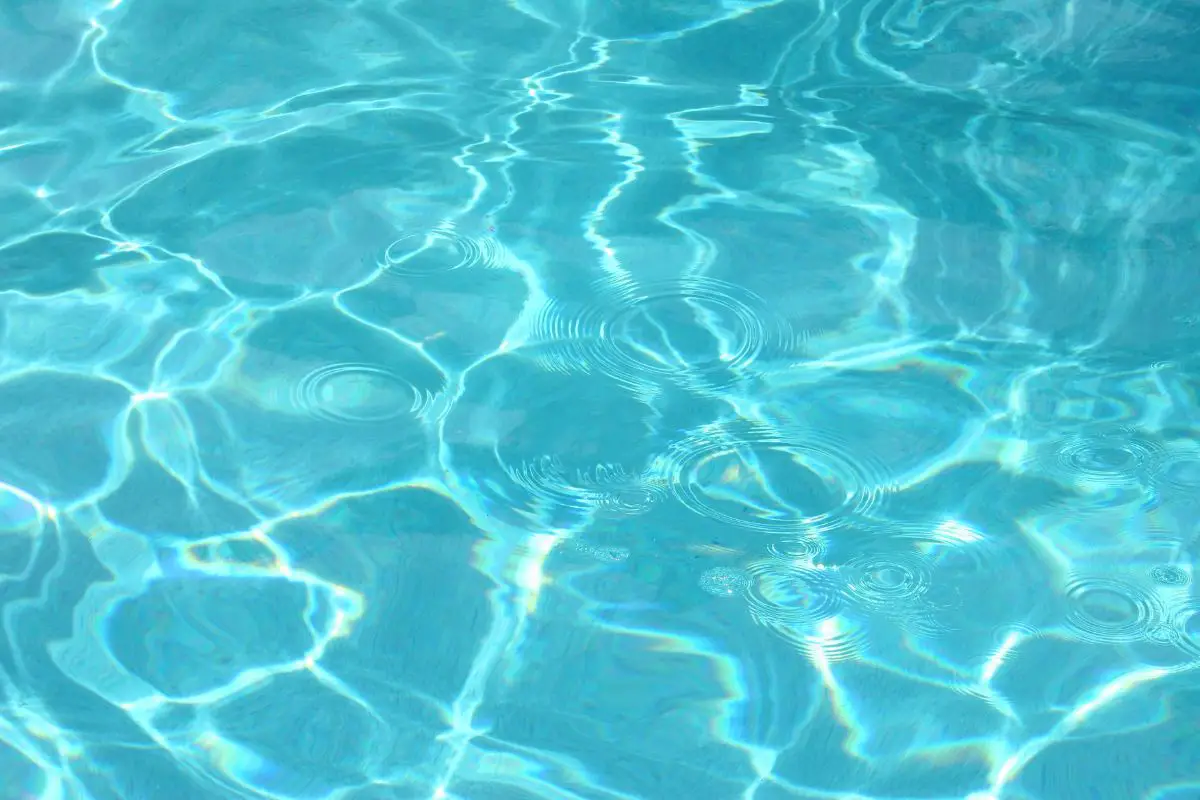 How Does Baking Soda Help Water pH? 
Baking soda is an alkali and as such can help to neutralize acidic substances.
When placed in your pool water, baking soda reacts with excess hydrogen to form bicarbonate ions, which are neutral. 
Baking soda is a harmless substance that is perfectly safe to introduce to your water.
The fact that it is frequently used when cooking food, should be enough to convince you that this substance is far from toxic.
It also won't negatively react with the chlorine in your pool, or Baquacil, depending on if you are a fan of chlorine or Baquacil when it comes to your pools chemical solutions!
If you find that your pool has developed a peculiar smell, or if you have noticed corrosion on some of the parts, then it may be time to check your water's pH. 
Baking soda can also be used to spot treat algae, which you can also use flocculant to help get rid of algae growth as well.
If you see any algae blooms developing in your water, then sprinkling them with baking soda may make them disappear. 
How Much Baking Soda Do I Need? 
Before you start pouring baking soda into your swimming pool, you should invest in a decent pH meter.
This device will help you to check the pH of your water to assess just how acidic or alkaline it is.
If your water is at 7.2 or above, then you don't need to add baking soda to it. 
However, if your water is significantly below 7.2, then you may need to raise the pH.
Generally, it is advised to add 1.5lbs of baking soda per 10,000 gallons of water in your pool. 
If this is your first time using chemicals to adjust your water's pH, then add the baking soda in small amounts at first, checking the pH regularly after it has dissolved. Also, check out our guide to adding pool chemicals in order!
Make sure to turn on your pool's circulation system so that the water is moving.
This will help to mix your baking soda into the water more evenly.
It is important to not add too much, so make sure that you wait at least 6 hours after you have added the baking soda before checking the pH.
Don't add more than 2.5lbs of baking soda in one day, as this may cause large pH fluctuations. 
Remember, it is better to add too little than too much.
You can always add a bit more baking soda to further raise the pH, but it can be a bit harder to lower the pH again if you overshoot. 
Risks When Using Baking Soda
Putting baking soda in your pool water isn't harmful, but it can lead to some other issues if you add too much.
Raising the pH of your pool water too much will cause calcium deposits to build up on the walls, which will make your water look cloudy and unappealing. 
Excess dissolved calcium may also build up in your circulation systems and cause significant damage to pumps and other appliances.
If you raise the pH of your water too much, you may have no choice but to wait for natural rainfall to lower it again.
Alternatively, you could buy a pH reducer, made from a mild acid for adding to your water, but it is better to just add your baking soda slowly and cautiously, regularly checking the pH as you do so. 
Our Conclusion On Raising Your Pool's pH Using Baking Soda
Pool water with a low pH can lead to all sorts of problems that many people won't identify until it is too late.
Regularly maintaining the pH of your pool will massively help with keeping it healthy, and fully operational. 
Provided you don't overdo it, baking soda will make your pool water crystal clear and very appealing to swim in.
So if you suspect that your water is too acidic, try adding some baking soda to see if it can help.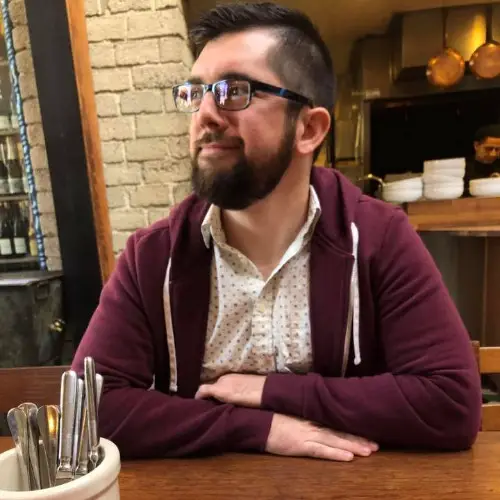 Hello, I am a writer and marketing specialist in Kansas City, MO. My love for swimming pools started as a child when I would visit my aunt & uncle's inground swimming pool on a frequent basis over the summer. Since then I have taught swimming lessons at a Boy Scout Camp, participated in the full setup, installation and maintenance of my father's inground swimming pool, as well as enjoyed constantly researching everything there is to know about swimming pools for 5+ years. I enjoy all water related sports, being part of the online swimming pool community and always learning new things!