When it comes to the common question of "can swimming pools cause yeast infections", the short answer is No, not directly. While swimming is a common summer activity for females, and it does not directly cause yeast infections, it can raise their risk of developing a one.
Numerous women have been diagnosed with a vaginal yeast infection, or "fungal infection," as it is also known.
This is an often minor condition that results from an imbalance in the "vaginal flora." Summer is a time of year when certain women are more prone to yeast infections.
Throughout the summer, swimming, heat, and humidity may disrupt the vaginal environment's homeostasis.
This imbalance encourages the development of Candida albicans, a fungus that is often linked with vaginal yeast infections.
Distinguishing between the several types of vaginal infections may be difficult. A yeast infection, for example, is often misinterpreted as bacterial vaginosis, a condition related to swimming, heat, and humidity.
Before making any judgments, it is necessary to have a medical diagnosis by a doctor, since treatment processes can differ.
What Is A Yeast Infection?
According to the American Academy of Pediatrics, vaginal yeast infections are a kind of fungal infection that the great majority of women will have at least once in their lives.
Their presence is an annoyance, but they do not pose a threat to health or safety.
Infections may occur when naturally occurring yeast develops unnaturally, as is the case with mold.
A yeast infection may occur when the bacteria that are normally responsible for controlling yeast populations in the vaginal region fail to do so, or when the vaginal area is colonized by a foreign, aggressive yeast that is not local to the area.
Yeast grows in settings that are stagnant, damp, and warm, such as those found inside a wet bathing suit after a swim or a visit to the beach, among other locations.
Women's chance of developing yeast infections is increased by prolonged contact with a wet bathing suit, however, this is not the major cause of the ailment.
When cleaning swimming pools, a chemical known as chlorine is often utilized. This is because pool water is a breeding habitat for germs, and chlorine kills these microorganisms.
This chemical is helpful because it destroys germs that are widespread in water, making it a good disinfectant. Bacteria, on the other hand, are not all hazardous in the same way. 
Microorganisms that are helpful to the vaginal environment may be found in the vaginal environment and contribute to the health of the vaginal environment.
While swimming in a pool, chlorine may kill beneficial bacteria and cause the pH balance of the vaginal fluid to be altered, which may lead to an infection. We recommend testing your chlorine level of your pool to make sure it is at the right pH levels before swimming,
Is Swimming The Main Risk?
What a delight it is to swim in a lake, the sea, a pool, a spa, or even an inflatable hot tub, and then relax in the sun's golden rays and the wind that dries our skin and bathing suit. However, in women, this might result in the development of a vaginal infection or UTI after swimming.
Prolonged contact with some chemicals in swimming water is increased by prolonged exposure to a warm, moist environment induced by wearing a wet bathing suit for an extended amount of time and friction from the fabric.
For example, chlorine is a well-known irritant. Swimming is a well-established risk factor for vaginal infections owing to a variety of factors.
How Can You Prevent A Yeast Infection?
When it comes to yeast infections in the vaginal region, maintaining proper vaginal hygiene is the most essential first line of defense against these illnesses.
Using warm water and gentle soap, gently washing your face before applying makeup is very important to get a perfect finish.
Daily Cleaning is more than sufficient. If you are looking for pH-balanced cleansers for the vaginal area, you may be able to get them at your local pharmacy if you ask for them specifically.
Vaginal douches and powders, among other things, should not be used in this way to reduce pain, since it is against the law to do so.
Nothing in the nature of these goods lends them their protective properties; there is nothing inherently protective about them.
According to some studies, they may, on the contrary, exacerbate the dysbiosis of the vaginal flora, which is already present.
How Can You Treat A Yeast Infection?
If you have a yeast infection in your vaginal area, there are many effective over-the-counter drugs you may use to cure it.
Among other things, they are available in a variety of forms, including suppositories or pessaries, topically applied lotions, and orally administered pills.
However, although certain pharmaceuticals are freely accessible on the market, others are held behind the pharmacy counter and need a consultation with a pharmacist before they may be recommended.
Always get the advice of a pharmacist or your primary doctor before starting any new treatment regimen.
Additionally, you should wait until you have been diagnosed with a vaginal yeast infection and are familiar with the symptoms of the illness before beginning any therapy. You are likely suffering from a different kind of health issue.
Our Final Thoughts on Swimming Pools And Yeast Infection Risk
We hope you enjoyed our guide on answering the question we sometimes get on "can swimming pools cause yeast infections?". The answer is no, not directly, and we hope you are now a little more knowledgeable about yeast infections and how swimming pools can be a factor.
Yeast infections occur when the pH of the vaginal fluid becomes too basic, allowing the fungus Candida to grow uncontrolled and reproduce.
It causes extreme discomfort in the vaginal lips and on the inside of the vaginal canal, and it alters the substance of your discharge to that of cottage cheese. If this describes you, don't be concerned. Various OTC therapies, such as lotions, are accessible.
Additionally, some home remedies, such as yogurt and garlic, apple cider vinegar, or boric acid suppositories, are also readily available to patients after consulting with your doctor and what is best.
Additionally, you may choose to get a one-day antibiotic from your doctor. Furthermore, getting out of your wet bathing suit as soon as possible after swimming is a good idea since yeast thrives in damp, warm environments.
Chlorine is one of those substances that protect our health at the expense of our environment.
It may be necessary to decide whether to treat the symptoms as they emerge or whether to forgo using the pool altogether if you are often exposed to the less-than-pleasant consequences of chlorine imbalance.
As with anything medically-related, always consult with your doctor on what is best for you in regards to the proper treatment and prevention of yeast infections.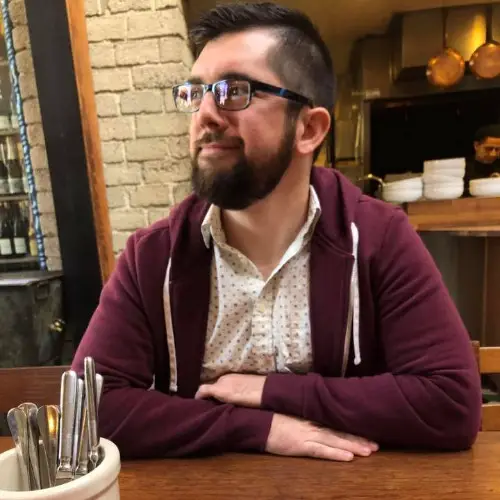 Hello, I am a writer and marketing specialist in Kansas City, MO. My love for swimming pools started as a child when I would visit my aunt & uncle's inground swimming pool on a frequent basis over the summer. Since then I have taught swimming lessons at a Boy Scout Camp, participated in the full setup, installation and maintenance of my father's inground swimming pool, as well as enjoyed constantly researching everything there is to know about swimming pools for 5+ years. I enjoy all water related sports, being part of the online swimming pool community and always learning new things!