It's unfortunately all too easy for a small child or a pet to slip into a pool unsupervised. To give you peace of mind, purchasing on of the best pool alarms will alert you of any disturbances to either your pool gate or the water. We evaluated seven top-selling swimming pool alarms, focusing on their reliability, ease of use, quality of the sensors, and additional features to help you decide on the option best suited for your home.
Why Do You Need a Pool Alarm?
No matter that there are some regions that require by law that homeowners have a pool alarm installed, there are many advantages to owning an alarm even if you are not required to have one.
Child Safety
Perhaps the most obvious reasoning behind installing a pool alarm is for the safety of children. It doesn't matter if it is your children or those of friends and family that are just visiting. Children cannot be monitored 24/7. Toddlers especially are capable of easily slipping away unsupervised. Having one of the best pool alarm provides you and everyone else with an extra set of eyes and ears.
Pet Safety
Other than keeping children safe, a pool alarm can be beneficial to those with pets. Whether accidental or willful, pets can get into your pool too. If you want to ensure that your faithful companion remains safe and only swims when you are there to watch them make sure you get one of the top-rated swimming pool alarms.
Additional Home Security
Other than keeping pets and kids safe, a quality pool alarm can alert you if someone enters your backyard uninvited. There are pool alarms installed near gates instead of closer to the water, and by having one of those, you will always know if someone (or a stray animal) is prowling around your yard at night.
7. PoolGuard DAPT-2 Water Hazard Pool Door Alarm
This can be ideal to install on the door leading to your pool. It sounds off in seven seconds, and you can hear the alarm from just about anywhere in or outside your home. For some, it can sound obnoxious though. Even so, the alarm is always on, but it has a "pass-through" feature so adults can go through without triggering it. It's battery-powered, comes with a 1-year warranty, and it is UL listed.
Pros
Simple installation
Sound readily gets your attention
Easy to turn on
Cons
Can be too sensitive
Bypass button doesn't always work
Some inconsistencies in how it goes off
6. Blue Wave NA4212 Poolwatch Pool Alarm System
The Blue Wave Pool Alarm System is a 24/7 monitoring system that is compliant with ASTM F2208 requirements. It is NSF certified as well. This can work for either above-ground or in-ground pools, and it takes little time to install on a pool rail or deck. The sensor can detect anything from pets to intruders, and it can detect objects weighing 18lbs or more. As for the remote receiver, it has a healthy range of 100ft.
Pros
Simple install
Easy-to-follow instructions
Good volume
Cons
Can be hard to adjust
Sensitive
Slightly larger than anticipated
5. Techko S189A Ultra Slim Pool Safety and Entry Alarm
Another product considered by many to be the one of the top pool alarms is the Techko S189A. It is another alarm that has an "always on" feature. However, it has an adult pass-through reset button so that it won't always go off. With its slim design, it seamlessly fits on your pool door without disrupting a thing. For the sake of durability, the housing is both weather and water-resistant.
Pros
Easy setup
Sounds over 100db
Minimal delay
Cons
Some low-quality components
Causes the door and trim to not sit flush
No on/off button
4. Safety Turtle New 2.0 Pet Immersion Pool/Water Alarm Kit
When you're looking to protect your pet, the Safety Turtle 2.0 Pet Immersion Kit can help. You can add as many adapters to the system as needed. No programming is required, and it can work just as well in salt water as it can in fresh water. It has a strong range of about 200ft. However, it may benefit to use different collars with this rather than the ones provided as they don't feel entirely durable.
Pros
The alarm can be heard throughout the home
Low-profile design
Sound is instant
Cons
Must be in the line of sight
False alarms
Velcro seems low-quality
3. SmartPool YG18 YardGuard Programmable Gate/Door/Window Alarm
Continuing the search for the best swimming pool alarm is the SmartPool YG18. It comes with the hardware needed to set it up for a pool gate, door, or window mount. The alarm is always on, and it will go off immediately once it is triggered. You can manually reset it, or it will do it on its own after three minutes. The casing is waterproof, making it easier to install closer to a pool.
Pros
The alarm has an appropriate sound level
Setup is simple and quick
Easy to use the keypad
Cons
Some quality control problems
Requires a good deal of batteries
Might be too sensitive
2. PoolGuard GAPT-2 Outdoor Pool Gate Alarm
This battery-powered pool alarm can be installed on a gate or door leading to your pool. It will go off in seven seconds if a child were to open the door or gate, and it will continue to go off even once the door closes. However, there is the pass-through feature for adults to silence the alarm using the bypass button. This alarm also features a low-battery alert that makes an audible sound so you know when the batteries need replacing.
Pros
Weatherproof design
Good loud sound
Easy installation
Cons
Sensitivity problems
Wiring can be too long
The button can be finicky
1. Safety Turtle 2.0 Child Immersion Pool/Water Alarm Kit
This Turtle wristband is the best pool alarm for children who want to wear something cool without realizing how important it is. It's a simple enough product to use as it does not require any wiring or programming. The alarm features an "always-ready" function so that you can know where your child is even if they're just sitting by the pool. It's portable and even works in salt water pools.
Pros
Loud
Comfortable bands
Alarm sounds immediately
Cons
Bracelet lock could click tighter
Fragile plastic
Occasional false alarm
Frequently Asked Questions (FAQs)
How Do Swimming Pool Alarms Work?
A swimming pool gate alarm generally sounds a siren when the door or gate is opened. If a child manages to open the gate, the piercing siren of the pool gate alarm will alert nearby adults that someone has entered the pool area. The pool alarm will sound continuously or intermittently until the reset button is pushed or the battery expires.
Most gate alarms have a time delay of about 6-7 seconds so an adult can pass through and silence the alarm within that time period by pressing the bypass button or entering the proper code, however, there are pool alarms available with a 0-second delay.
Where Do You Buy Pool Alarms?
Pool Safety Alarms can be pickup by at Walmart, Target, The Home Depot, and most conveniently, on Amazon.com. We recommend shopping online on Amazon due to the wider selection of pool alarms and other pool maintenance essentials available online, in addition to being able to research and read online reviews before purchasing the swimming pool alarm that is right for you.
How Much Do Pool Alarms Cost?
A pool alarm is a great way to keep your family safe, and generally aren't two cost (especially compared to other vital pool equipment). The swimming pool alarms we tested cost an average of $65. All but one of the devices we used cost less than $100, and you can expect each to have about one year of battery life.
Conclusion on The Best Swimming Pool Alarms
No matter what type of alarm you go for, the best pool alarm is one that simply keeps people and pets safe. It shouldn't take time to install or be difficult to use. If any of you have used any of the pool alarms in our list, let us know your opinion about them in the comment section.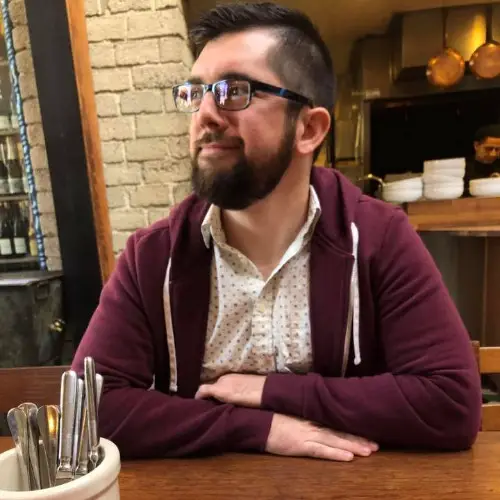 Hello, I am a writer and marketing specialist in Kansas City, MO. My love for swimming pools started as a child when I would visit my aunt & uncle's inground swimming pool on a frequent basis over the summer. Since then I have taught swimming lessons at a Boy Scout Camp, participated in the full setup, installation and maintenance of my father's inground swimming pool, as well as enjoyed constantly researching everything there is to know about swimming pools for 5+ years. I enjoy all water related sports, being part of the online swimming pool community and always learning new things!